Charlie Sheen calls off engagement to former porn star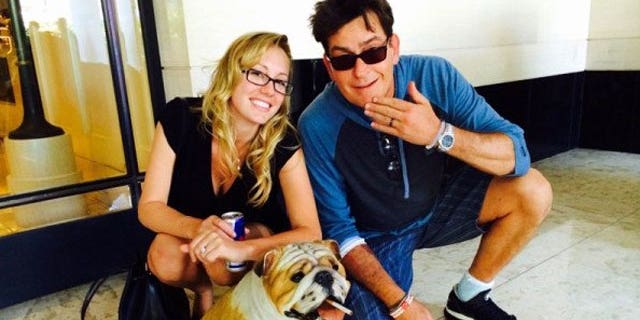 It would have been an interesting wedding.
How could it not?
Perpetual Hollywood Bad Boy, Charlie Sheen, was planning his fourth marriage, this time to Scottine Ross, who during her porn career was known as Brett Rossi.
But now Sheen says there will be no fourth wedding, at least not to Rossi.
In an intriguing version of "it's not you, it's me," Sheen, 49, released a statement saying that Rossi, who is 25, is "a terrific gal."
But Sheen's paternal instincts are pulling so strongly, it seems, that he must devote energy and time to his children, instead of a relationship with Rossi.
"Scotty and I had a great year together as we traveled the world and crossed a lot of things off our bucket list," he says in a statement to Gossip Cop. "She's a terrific gal — but we've mutually decided to go our separate ways and not spend the rest of our lives together."
"I've decided that my children deserve my focus more than a relationship does right now," continues Sheen. "I still have a tremendous fondness for Scotty and I wish her all the best."
The lovebirds met last year and Sheen in January said he had married her, then said he was only kidding.
A short while later, though, their engagement to be married was announced.
"Yes! We are engaged! He even was a gentleman and got down on one knee," Rossi told EOnline.com earlier this year. "I was not expecting it at all. We had a beautiful Valentine's Day and he proposed to me early this morning after we watched the sunrise."
"The ring is classic and beautiful, but I don't have any photos to share just yet. This is the happiest moment of both our lives. He's my best friend and my soul mate."
No word yet from Rossi on Sheen's detour from the altar.
Follow us on twitter.com/foxnewslatino
Like us at facebook.com/foxnewslatino