Cesar Millan, the 'Dog Whisperer' illegally crossed the border with only $100 in his pocket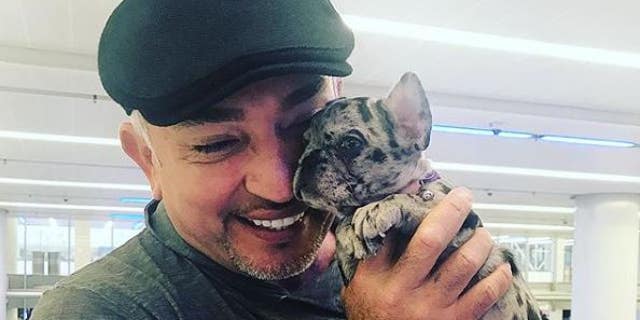 With a $100 dollars tucked away in his sock, Cesar Millan, known as the "Dog Whisper," embarked on a journey to cross the U.S.-Mexico border to fulfill his dream of becoming the "best dog trainer in the world" when he was 21-years-old.
Speaking with Jada Pinkett Smith during her show "Red Table Talk" on Facebook, Millan revealed how American television shows such as "Lassie" and "Rin Tin Tin" inspired him.
"When I was 21 years old, on December 23, I went to my mom again, 'Mom I'm leaving.'" She said, 'Where are you going? Tomorrow is Christmas,'" Millan told Smith. "I'm going to America."
Millan said he used the $100 his father gave him to pay a "skinny guy, dirty as hell and smoking a joint" to help him illegally cross the border into California, a task he noted was very dangerous.
"Once you get to the border, what you see is people wanted to take advantage of you. So that's when you learn about the streets. But that's another level of streets," Millan said. "They can sell you. They can kill you for organs. I mean, dead is more likely than jumping it [border wall]."
Once stateside, Millan began working toward his goal by cleaning dog kennels before becoming a dog walker in Inglewood, Calif.
The Los Angeles Times eventually heard about Millan, who said he wanted to have his own TV show, and that provided the catalyst for boosting Millan's career.
"So, the newspaper came on a Sunday -- Monday was a line of producers trying to find out what the show was all about," he said.
Smith also played a pivotal role in helping Millan reach his aspirations, informing her lifelong friend that he needed to learn English before he could be on TV. She even sent a tutor to his house to help him learn.
Although Millan acknowledged he "broke a boundary and a rule," he said "it was for a dream."
Millan became a citizen in 2009, according to Insider.