CBS yet to renew 'Kevin Can Wait,' 'Living Biblically' and 'Criminal Minds' for 2018 - 2019 Season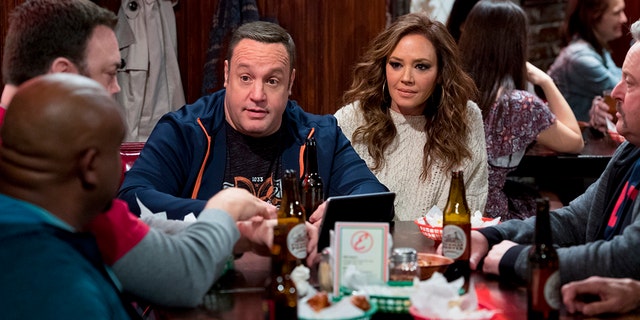 CBS has officially announced the renewal of 11 of its current series, bringing the total number of shows returning next season to 17. However, some fan-beloved shows are still stuck in limbo.
The network previously revealed the no-so-surprising news that "The Big Bang Theory," "Young Sheldon," "Mom," "NCIS," "Seal Team" and "S.W.A.T." would return in the fall. On Wednesday, it added 11 more shows to that list.
"Blue Bloods," "Bull," "Hawaii Five-0," "Madam Secretary," "MacGyver," "NCIS: Los Angeles," "NCIS: New Orleans," "Survivor," "The Amazing Race," "48 Hours" and "60 Minutes" have all been confirmed for a return in the 2018 - 2019 season.
The network boasted that it has renewed 12 of the top 20 scripted series, with more than 10 million viewers. However, betting on the success of its current lineup is obvious, but fans are more curious about some of their favorite shows that have yet to be renewed. Chief among these are "Kevin Can Wait," "Criminal Minds" and the freshmen series "Living Biblically."
"Kevin Can Wait," has a lot of eyes on it after its controversial second season return, which saw key cast member Erinn Hayes' character die to be replaced with Kevin James' former on-screen wife, Leah Remini. The move was controversial at the time and a renewal of the series is perhaps the greatest test to see if it was the right call or not.
Meanwhile, the network's newest sitcom, "Living Biblically," a comedy about a man who chooses to live his life to the exact letter of the Bible, has not been picked up for a second season either. It initially gained popularity early thanks to its depiction of Christianity on a primetime show. However, Variety reports that the show has been pulled from the network's Monday night lineup. Repeats of "The Big Bang Theory" will air in its place and no return date has been set for the next two weeks.
Finally, the drama "Criminal Minds" has an uncertain future. After 13 seasons at the network, Season 14 has not been confirmed. Typically the show does not receive an early season pickup for various reasons involving cast negotiations and things like that. However, speaking to Entertainment Weekly, executive producer Erica Messer said she wasn't sure why CBS was dragging its feet.
"This time we have our actors ready to go and our producers and writers are all lined up. I'm sure CBS has many reasons why they are holding back on a pickup," she said. "It's business."
While the fate of these shows is uncertain, fans can remain hopeful as none have been outright canceled just yet.