'Catfish' host Nev Schulman says he 'felt so powerless' after sexual misconduct accusations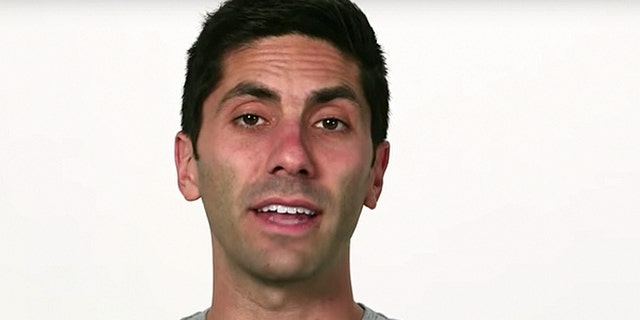 Nev Schulman is eager to move on with his life.
Back in June, MTV announced its hit reality TV series "Catfish" will resume filming after sexual misconduct allegations against the host and executive producer were found "not credible and without merit."
"I'm doing much better now," the 33-year-old told People magazine on Wednesday. "It was a really difficult time for me, as much for my wife and my family. It was tough."
Schulman added it's always been important for him to live an honest life and admit any mistakes he has made in the past.
"I've lived a number of different lives in my 33 years," he explained. "I've experienced different things, I've been in different social circles and I've made mistakes.
"I've been very honest about those and I've been accountable, I've apologized and done everything I could to make right where I may have wronged. I've been judged for those mistakes – publicly and privately. That's tough and doesn't feel good but it's important and something I've made part of my life."
Schulman admitted he felt "powerless" as the investigation was underway.
"To be accused of something that I squarely did not do and to have the harsh judgment that followed and no way to counteract and do something in the moment to correct that was very difficult," he said. "It was frustrating. I just felt so powerless."
Still, Schulman insisted he was "overwhelmed" by the amount of support he received from both fans of the show, as well as its participants when the accusations were made public in May by a woman who appeared on "Catfish."
"Luckily I had the amazing support of the fans of the show but also of my colleagues, the crew," he said. "Several people who had been on the show actually reached out to me and offered to speak up in my support if necessary. I'm just so thankful and grateful to everyone."
At the time, Schulman denied the claims.
"The behavior described in this video did not happen and I'm fortunate that there are a number of former colleagues who were present during this time period who are willing to speak up with the truth," he told Fox News. "I have always been transparent about my life and would always take responsibility for my actions – but these claims are false."
Schulman didn't name his accuser, but fans speculated the mystery woman was Ayissha Morgan, who appeared on Season 4 of "Catfish" in 2015.
Morgan previously told TheBlast that she filed reports with the Special Crimes Division over what allegedly happened to her while she was a participant on "Catfish."
In two YouTube videos, she alleged Schulman harassed her while she participated on the show.
"I have provided them with my statement and detailed accounts of what I went through," she told the outlet. "I ask that you please respect my privacy moving forward and allow those who are handling the investigation to do so without interference."
Morgan, who identifies as a lesbian, claimed in her videos that Schulman propositioned her for sex multiple times and encouraged her to "reevaluate" her sexual preference.
Morgan also claimed that she suffered from depression after her experience on "Catfish."
In a second video, she alleged that she also was taken advantage of by a female member of the crew after drinking too much in her hotel room. She alleged that this prompted Schulman to attempt to seduce her in his hotel room the following day.
When news of the allegations broke, MTV suspended production on "Catfish" saying it took these matters seriously and would work with a third party production company to conduct a "thorough investigation."
"We take these allegations very seriously," an MTV spokesperson told the Daily Beast at the time. "We're working with Critical Content, our third party production company, to conduct a thorough investigation."
In June, an MTV spokesperson confirmed to Fox News "Catfish" would resume filming.
"Although we never received a formal complaint, MTV and Critical Content immediately engaged an independent third party investigator," the network shared.
"The independent investigator found the allegations made in the YouTube videos to be not credible and without merit. Given the results of the investigation, 'Catfish' will resume filming. We take these matters very seriously and are committed to providing a safe working environment."
"Catfish" first aired in 2012 and is set to return for its seventh season Wednesday. The show investigates online relationships and exposes people who impersonate others online. It is based on a documentary produced by Schulman in 2010.
Fox News' Mariah Haas contributed to this report.