Caetano Veloso Named Latin Grammys Person of the Year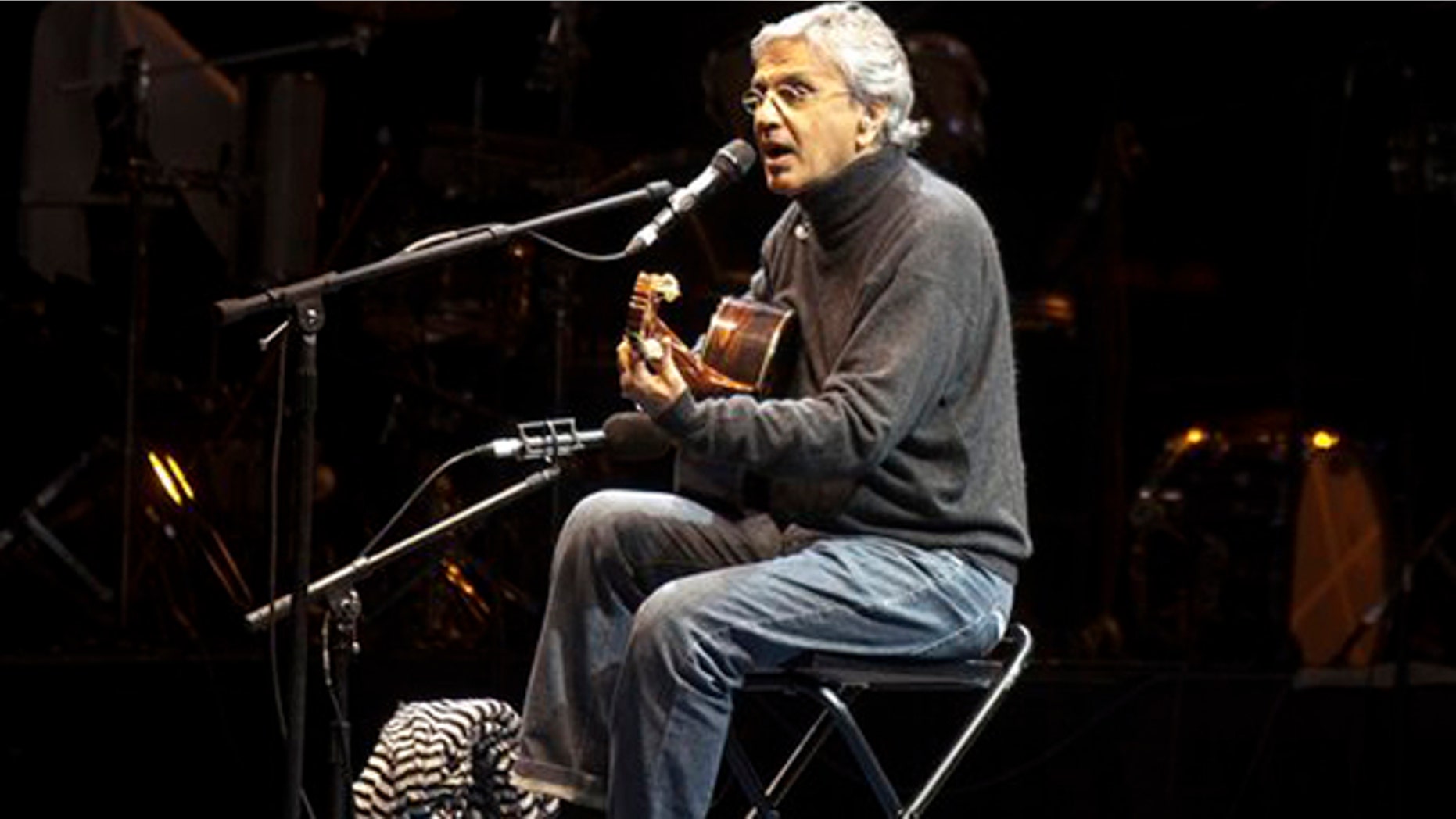 The Latin Recording Academy has crowned Brazilian superstar Caetano Veloso as this year's person of the year, the Academy announced via a press release on Tuesday.
Veloso, a singer, guitarist and writer, has won eight Latin Grammys and two Grammys over the span of his 40-year career. A plethora of artists and close friends will be performing several of his songs at the ceremony in his name.
Veloso's big night will be on Wednesday Nov. 14 in Las Vegas on the eve of  the 13th annual Latin Grammys ceremony, held once again at the Mandalay Bay Center. The ceremony will be broadcast on Univision.
The Latin Recording Academy's president/CEO Gabriel Abaroa Jr., said on Tuesday all proceeds of the event will be donated to Veloso's charity, Fundación Viva Cazuza in Brazil—an organization which strives  to educate, prevent and treat individuals with HIV/AIDS and other about the repercussions of the disease.
"Caetano Veloso has become the preeminent ambassador of Brazilian music and culture," Abaroa said in a statement.
"It is difficult to find a man with such immense talent, passion and dedication to his creative projects — whether in music, writing or activism — and it is The Latin Recording Academy and its Board of Trustees' great pleasure to celebrate a man of limitless talent and commitment," he added.
Abaroa also said that "celebrating Caetano" meant celebrating "Brazil."
"We look forward to honoring his amazing career and music," Caetano said.
Veloso rose to fame in the 60s, becoming one of Brazil's key musicians involved in the Tropicália political movement, which revolutionized the direction of Brazilian music.
From 1968-1972 he went into exile in London. It was during this time period that Veloso acquired international fame. In the 80s, Veloso began going on worldwide tours. He's has recorded over 40 albums.
Other Latinos who have received this honor include Carlos Santana, Gloria Estefan, Plácido Domingo and Shakira, who was the Latin Recording Academy's honoree last year and became the youngest recipient ever to be named Latin Grammys Person of the Year.