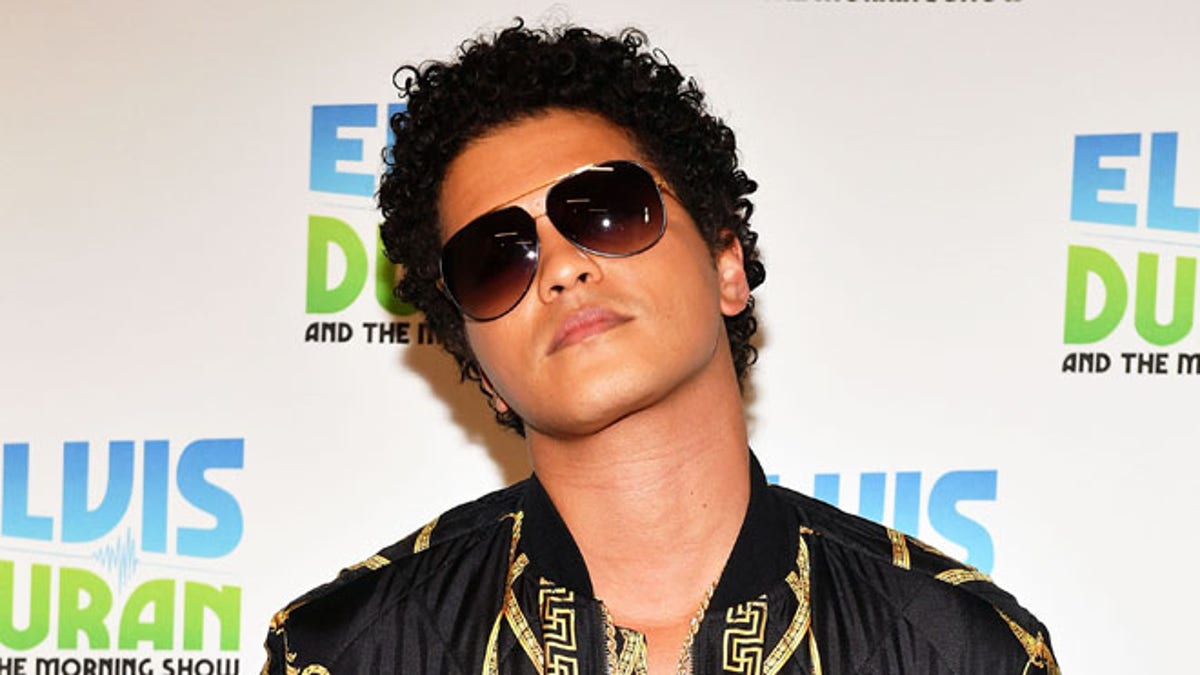 Once again, Bruno Mars is facing allegations that he stole his megahit "Uptown Funk."
The singer and the song's producer Mark Ronson are being sued by funk music group Collage, who claim their No. 1 hit is a thinly-veiled replica of their 1983 tune "Young Girls," TMZ reported.
Members of the band claim the song copies their rhythm, harmony, melody and structure.
In the lawsuit, obtained by Pitchfork, Collage claims that "many of the main instrumental attributes and themes of 'Uptown Funk' are deliberately and clearly copied from 'Young Girls.'"
"The distinct funky specifically noted and timed consistent guitar riffs present throughout the compositions, virtually if not identical bass notes and sequence, rhythm, structure, crescendo of horns and synthesizers rendering the compositions almost indistinguishable if played over each other and strikingly similar if played in consecutively," the claim continued.
The group added that the "Uptown Funk" duo have admitted in the past to being inspired by the 80s electro-funk soul scene of which Collage was a part, TMZ said.
Collage is seeking unspecified damages and profits.
Mars – whose real name in Peter Gene Hernandez – and Ronson have battled several accusations of copyright infringement since "Uptown Funk" hit the airwaves.
Earlier this year, 1980s female rap group The Sequence claimed that Mars used their 1979 "Funk You Up" as inspiration for their massive hit.
The group's rep Kail Bowyer said there are a lot of similarities between the songs, including the hook, TMZ reported at the time. However, no lawsuit has been formally filed.
In May 2015, Mars and Ronson also agreed to give 17 percent of all royalties from the song to the writers of the Gap Band's "Oops Upside You Head" because of the similarities between the two.