Bruno Mars announces he'll provide 24K Thanksgiving meals to the less-fortunate in Hawaii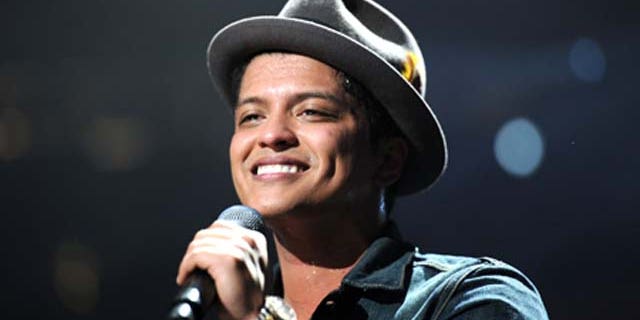 Bruno Mars is giving back to his home state in a big way. The singer has promised to donate meals to 24,000 Hawaii residents in need to ensure that they can celebrate this year's Thanksgiving.
The Hawaiian-born singer announced Sunday he has donated money for the food to the Salvation Army's Hawaiian and Pacific Islands Division, which hosts an annual Thanksgiving meal program to help those in need.
Mars, 33, got the number from his hit song and Grammy-winning album "24K Magic." The singer wrapped up his "24K Magic World Tour" Sunday at the Aloha Stadium in Honolulu, bringing an end to its 200-date run. It was the singers' third straight night at the 50,000-seat venue.
The album won six Grammy Awards earlier this year, including album, song and record of the year. The album includes the hits "That's What I Like," ''Finesse" and "24K Magic."
As People notes, this is not the singer's first time donating to charitable organizations. In 2017, he announced that he was donating $1 million to those affected by the Flint water crisis in Michigan.
"Ongoing challenges remain years later for Flint residents, and it's important that we don't forget our brothers and sisters affected by this disaster," he said in a statement at the time. "As people, especially as Americans, we need to stand together to make sure something like this never happens in any community ever again."
The Associated Press contributed to this report.