Brad Pitt loves farming and learning about the land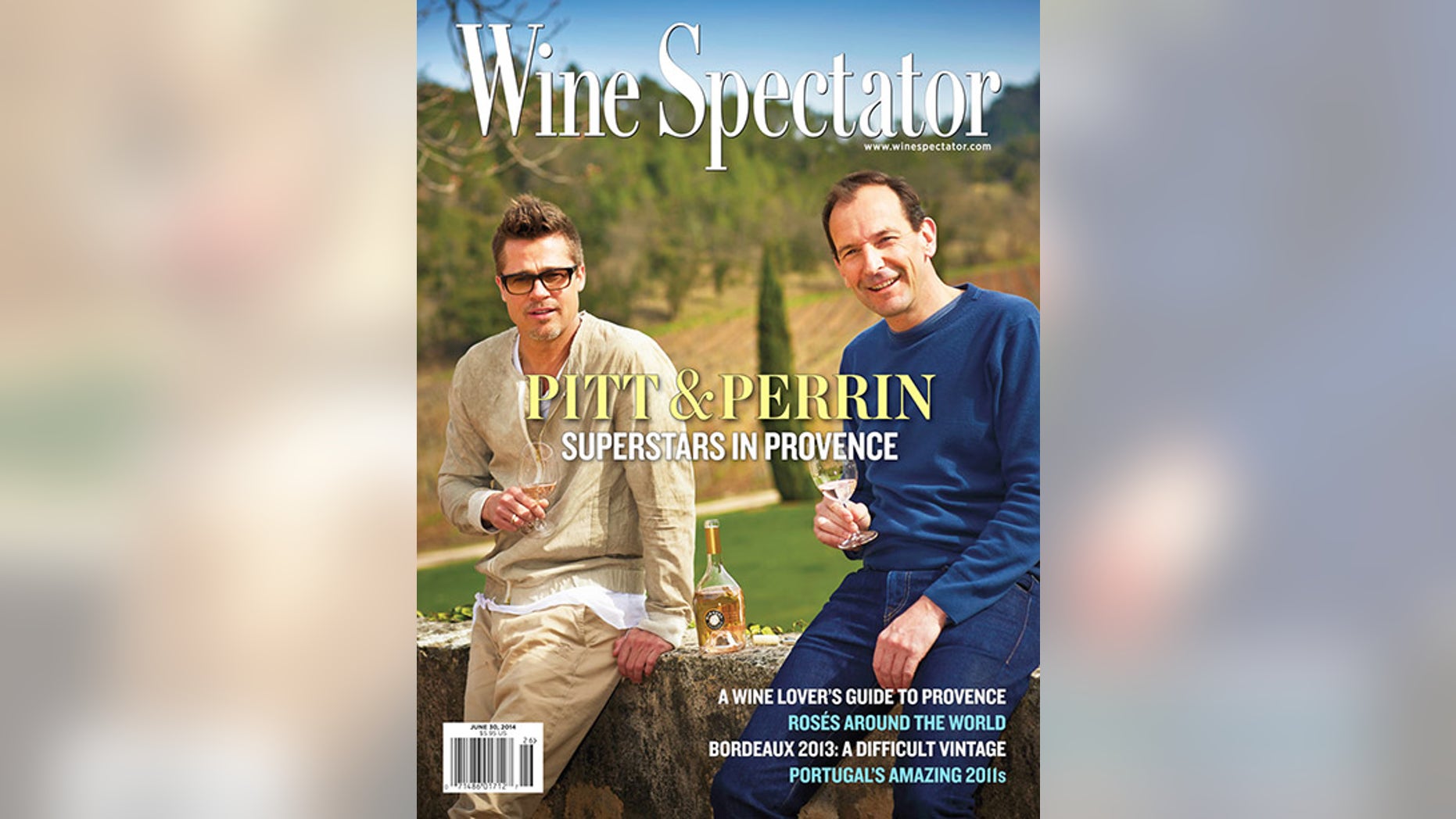 Brad Pitt a farmer? The 50-year-old actor opened about being a "farmer"in the latest issue of Wine Spectator and making wine with fiancée Angelina Jolie. The wine which is produced in partnership with the Perrin family of Chateau de Beaucastel is highly regarded and has won awards.
"I'm a farmer now," he divulged. "I love learning about the land and which field is most suitable for which grape, the drama of September and October:  Are we picking today? Where are the sugar levels? How is the acidity? Is it going to rain?" Pitt adds, "It's been a schooling for me. In the off months, I enjoy cleaning the forest and walking the land."
He and Jolie own Chateau Miraval, a $60 million, 35-bedroom estate and adjoining vineyard in Provence.
"We became impassioned with this place which could produce its own wine, its own food, and become a place where artists could congregate and share ideas," Pitt said of the estate.
Their first wine sold out in five hours and they are eager to make more. "What really interests me now are the reds," he explained. "We envision a superb Provence red. A super Provence. Give us seven years."
Pitt also loves farming for the spiritual qualities it bestows describing it as, "very peaceful and the antithesis of the drive, the want, the need to get ahead indicative of life in Hollywood. I'm instantly reminded what quiet sounds like."