Brad Paisley: 'Failure's not an option' in my marriage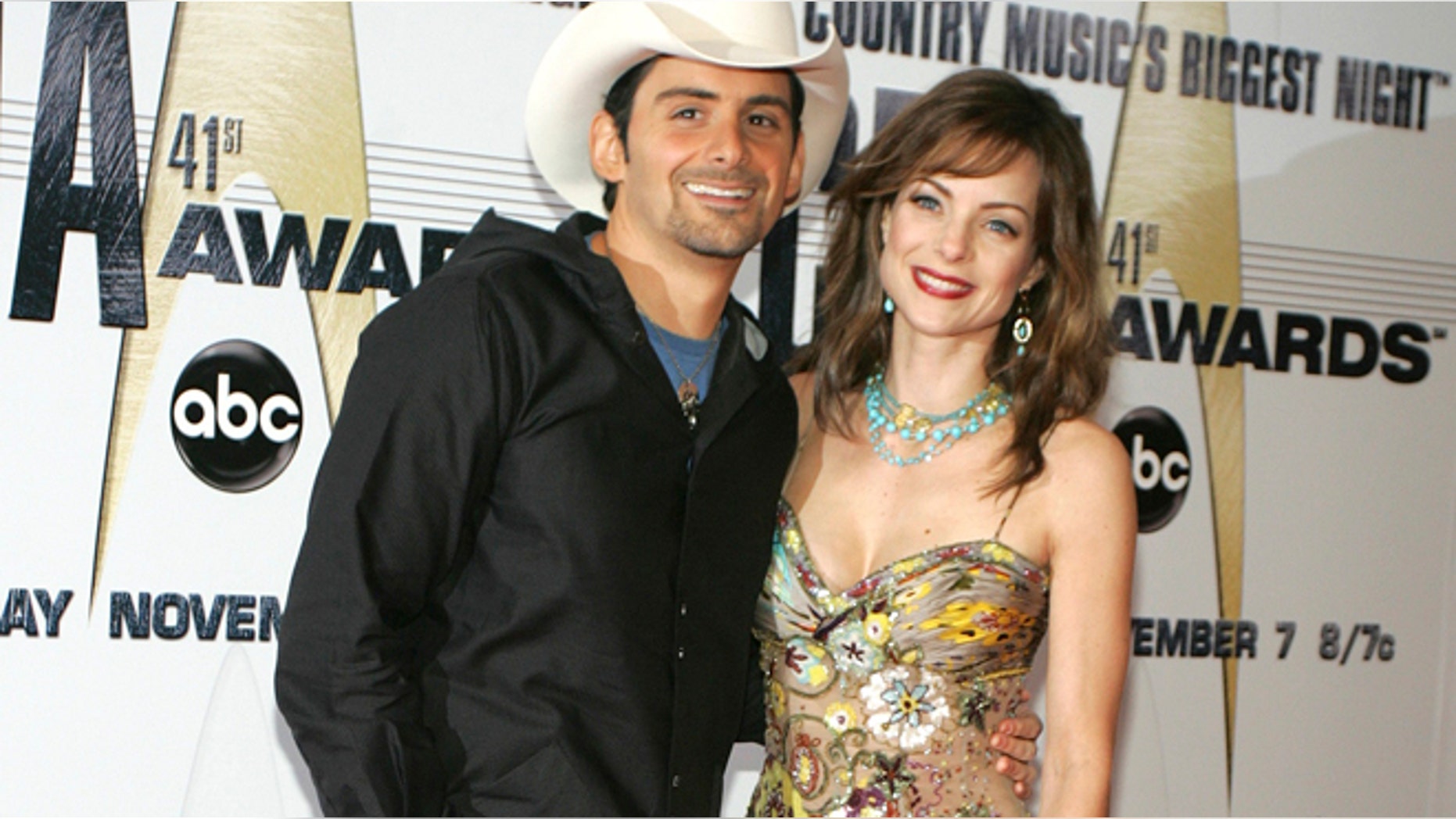 Brad Paisley has been married to his wife, actress Kimberly Williams-Paisley, for 11 years, which seems like a lifetime for a celebrity marriage. But the singer says their marriage works so well because they made a commitment to make it work, no matter the circumstances.
"I don't know if there's a secret," Paisley tells Wonderwall. "I think you have to have the same sort of priorities and outlook. You're sharing a car. You've got to want to be going to the same place. You have to decide early on that failure's not an option and that you're going to evolve together. You're going to change. We've been together now for a decade. You're going to change. I'm so different than the total hillbilly she met."
The couple are also the proud parents of sons Huck, seven, and Jasper, five. With both mom and dad in the entertainment industry, it may seem natural that the two boys would follow suit, but the 'River Bank' singer says that may not be the case.
"What I tried to tell them all along is to make the world a better place," he notes. "And whatever that is … If you're a street sweeper, make it a better place. But if you're a singer, don't be a singer that's just out for the wrong reasons. I had a long talk with one of them about that because he said, 'I want to be famous.' And I was like, 'Wait a minute, that's not the goal.' That's what's wrong with the world. What caused you to be famous? Because you can be famous for something bad, for being a terrible person. There are a lot of famous people like that. But I said, 'Are you going to make the world a better place and be famous for that?'"
Paisley is getting used to an entire new level of fame and notoriety, now that he has joined the cast of the ABC reality TV talent show, 'Rising Star,' along with Kesha, Ludacris and Josh Groban, who serves as the show's host. But while the West Virginia native was originally hesitant to add something else to his hectic schedule, he says he can't imagine not being part of the show.
"It's like ten times more fun than I even imagined," he says. "I did this for different reasons. I did it kind of thinking that this will be a great opportunity to work together with some really cool other artists on a TV show, show some personality and help find a star."
'Rising Star' airs on ABC at 9PM ET.
Paisley's upcoming album, 'Moonshine in the Trunk,' will be released on Aug. 26. Pre-order the record here.