Brad and Angelina's Night of Indulgence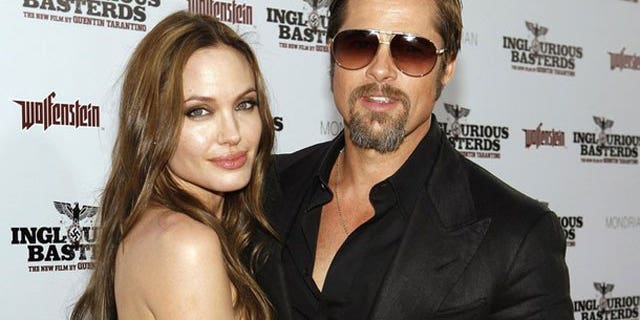 LOS ANGELES – Brad Pitt and Angelina Jolie unleashed their artsy side with a private tour of the MOCA in Downtown Los Angeles on Saturday evening, but peaced out before the gala reception had really even got underway. And it seems Hollywood's hottest couple let the real fun begin inside their room at The Standard Downtown a few hours later.
We're told Brangelina didn't put any diva like displays as they drove themselves to the hotel (no security) and entered through the loading dock to avoid any possible craziness before hibernating in their room.
"They just kept ordering room service," dished our insider. "Everyone was shocked, they ordered so much food and just kept calling up and ordering more and more."
And no, they weren't feeding their ever-flourishing family of six children. It was apparently just the two of them and they were having quite the party.
"Brad seemed like he'd had a few too many," added our source. "He seemed very buzzed bouncing around while Angelina remained pretty quiet."
And despite rumors of a rocky romance, we're told the couple seemed very relaxed in their time together with no signs of any tension.