Bollywood will be dancing and singing its way into Latino homes – in Spanish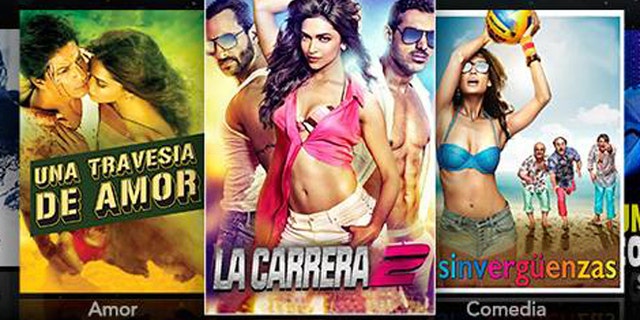 It was only a matter of time before the juggernaut Bollywood cinema industry would capitalize on the massive Hispanic market.
Zee Entertainment Enterprises Limited (ZEEL) said it will soon launch a Spanish-language channel for Bollywood films. ZEEL will be the first Indian company to dub all of their Bollywood films into Spanish in an effort to tap into the growing Latino population in the U.S. and Latin America.
The channel will be called "Zee Mundo – Te Encanta!" Mundo is Spanish for "world" and Te Encanta meaning "you'll love it!"
According to a statement from Amit Goenka, CEO International Broadcast Business, ZEEL, "Both markets share a strong cultural similarity in terms of family structure, socio-economic conditions, food, music, art and culture."
ZEEL is one of the largest media-based companies in India and currently reaches over one billion viewers globally. Their plan is to offer their entire catalogue of films, all originally recorded in Hindi into Spanish.
Javier Lopez Casella, head of ZEEL's business in US Hispanic & Latin America, said in a statement that the company will premiere global blockbusters in five genres (action, romance, suspense, drama and comedy) and feature the biggest worldwide stars many Americans have yet to fully discover – Priyanka Chopra, Shah Rukh Khan, Anil Kapoor, and Irrfan Khan – to name a few.
After successfully capturing the U.S. Spanish market, ZEEL will expand over the next few months into other Latin American markets including Mexico, Argentina, Colombia, Peru and Chile.
Zee Mundo is available on DISH Latino, the first of several planned distribution deals in the U.S. Hispanic market, which will eventually take the channel to other Latin American countries as well.
The company says they believe Bollywood films are easily relatable to the Spanish-language market, as the demographic already enjoys telenovelas which are similar in style and feeling.
This isn't the first time Bollywood movies have made the crossover to other countries. Non-Hindi speaking Nigeria and China are already enjoying the fast-paced, colorful, singing and dancing, movies.