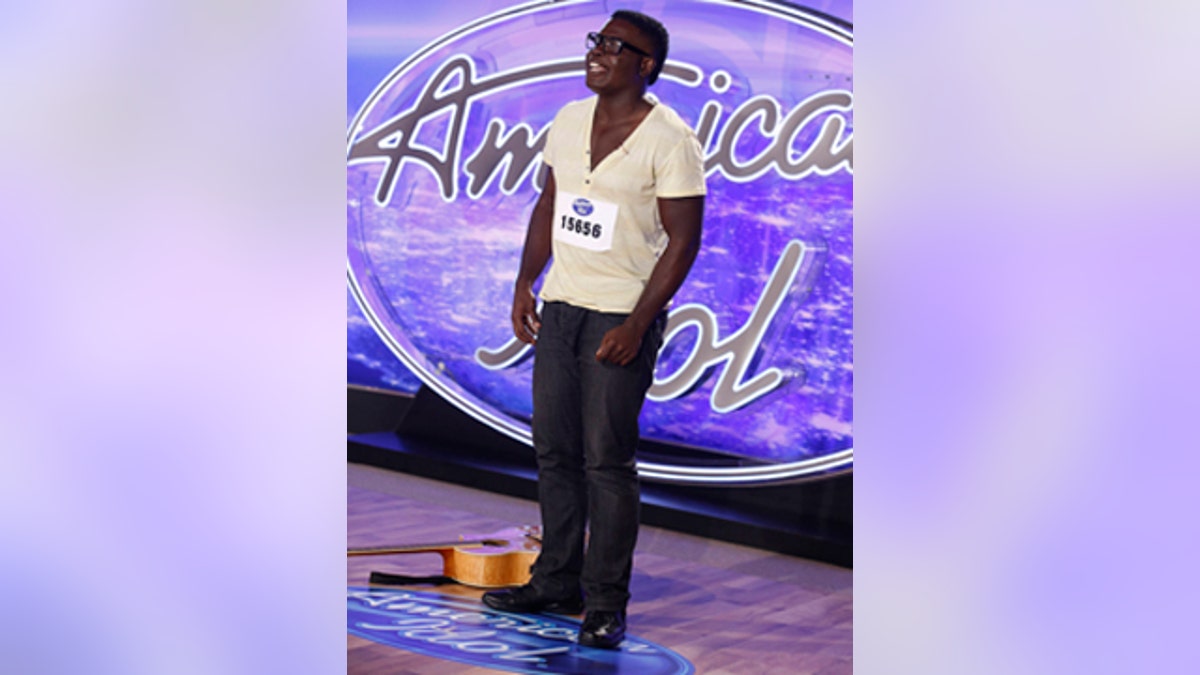 The poor guy probably never saw it coming.
Mario Bonds, a 27-year-old blind man from Washington D.C., was sent packing Wednesday night in the most heartbreaking "American Idol" audition of the season.
"I was born with a degenerative eye condition that caused me to go blind by the age of 10," he shared with judges Jennifer Lopez, Keith Urban and Harry Connick, Jr. "Naturally, after I went blind, I was pissed. I was very rebellious. They tried to institutionalize me and do a lot of stuff."
Unfortunately, neither his powerful story nor his cover of Natalie Cole's "Inseparable" was enough to win over the panel.
"Your spirit is so strong," Connick told him, as compassionately as possible. "The whole room can feel it right now. You are a powerful presence. And although I feel you have talent as a singer, I don't think it is specifically what I am looking for."
Urban echoed the feeling, adding: "I love you as a person. You have such a great energy and a great spirt ... [But] it didn't connect to me in the way that I thought it would."
Bonds, an Internet consultant and previous contestant on "The Glee Project", left the audition room in tears, crying, "I blew it! I blew it!"
The fifth audition episode of "Idol's" final season left did offer some more uplifting moments, including:
• Emily Brooke, 16: She just missed out on the live performance shows last year, but returned determined to wow the judges with Raelynn's "Careless." The high schooler earned three "yes" votes from the judges and additional praise from Connick: "Unquestionably the best audition of the day. I like you better than last year."
• Miranda "Poh" Scott, 17: Her sister Shi made the Top 24 in 2015 and came along to offer moral support. J.Lo loved her cover of "Fairytale": "There was an abandon to the way you performed," she gushed. Three more yes votes!
• Amelia Eisenhauer, 15: If viewers don't remember her flaming red hair, they probably won't forget the fiddle she brought to back up her audition song ("Many Rivers To Cross"). JLo: "I like the sound of your voice."
But the most memorable moment of the night came when season two runner-up Clay Aiken ripped into a cross-dressing male performance artist who showed up to audition in a black tutu.
"This is a show that I like," Aiken told him. "This is a show that put me where I am today. This show gave me every opportunity in the world. All these people came to audition and came seriously. You brought that and [think you] deserve to go through? Seriously?"
Hard to believe that just two weeks ago, the "Spamalot" star went off on a Twitter tirade about how boring the ultimate season of "Idol" was.
Perhaps he jumped the gun…
"American Idol" airs Wednesdays and Thursdays on Fox.