Blake Shelton on Prince's death: It feels like a ' horrible terrorist attack'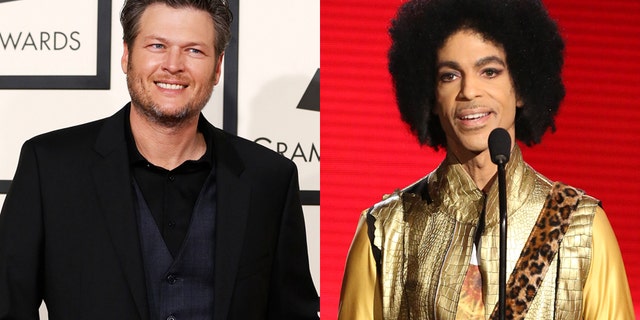 NEWYou can now listen to Fox News articles!
Upon learning of Prince's death, Blake Shelton compared the feeling of loss to a "horrible terrorist attack."
"It feels like there's been some sort of horrible terrorist attack, or something like that, that's how it feels losing that guy," Shelton said to reporters at a Karaoke for Charity event according to Us Weekly. "It just doesn't seem right, especially being so young."
The singer said that even though Prince was not a country singer, his influence reached across all genres.
"Even though I'm a country artist, he had an impact on me as far as personality and trying to be as cool as him and failing miserably."
He added, "But, you know, it's just a blow to earth losing that guy. That's the only way I know to put it."
His fellow "Voice" coaches were at the same event and commented on the late pop superstar's death.
"[I was] inspired by how he did things his way, never let anybody deter him from what he wanted to accomplish creatively and musically. As a musician, I can't tell you how much that's rubbed off on me," Adam Levine told reporters.
Christina Aguilera said "Prince obviously is the soundtrack to our lives."
"You know, even though the sun is shining there is a little heaviness in the air. It's sad that we lost somebody so epic and, you know, his talent was so genuine and authentic, everything he stood for as an artist — you know, there was no plastic or manufacturing there — and I think that's a lesson and a great inspiration for every future artist of any generation."
Prince was found dead Thursday in the elevator of his Paisley Park estate in Chanhassen, Minn. He was 57.