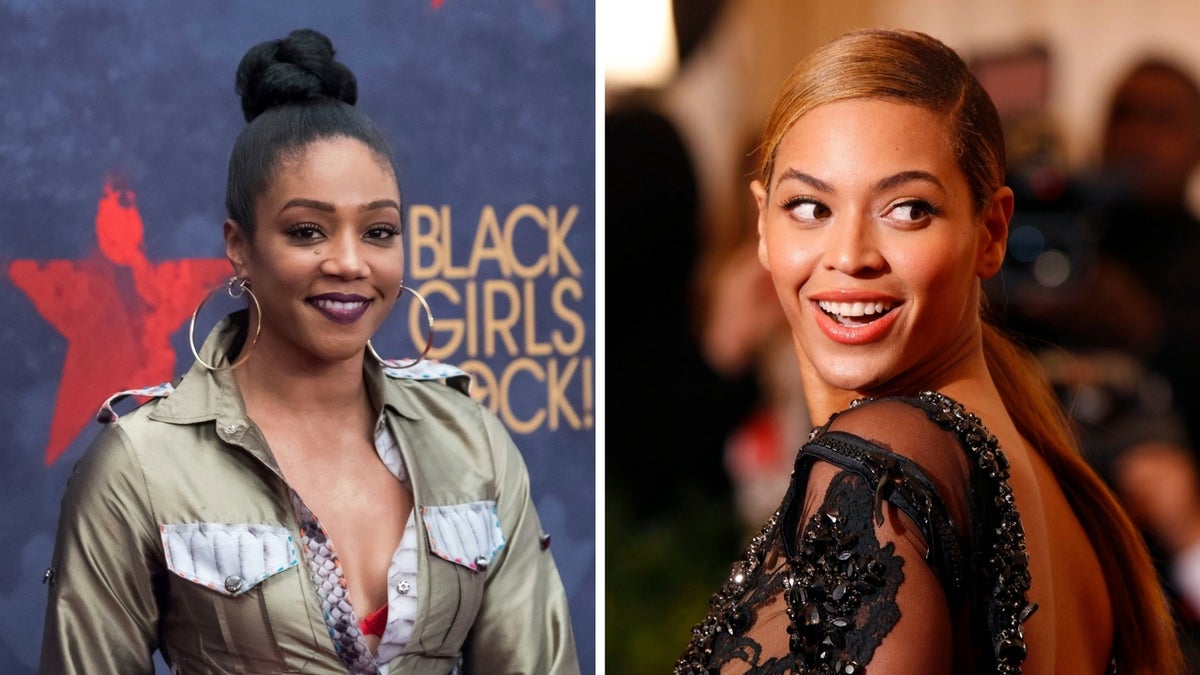 Comedian Tiffany Haddish said singer Beyoncé confronted an actress who appeared to get a bit close to her husband Jay-Z.
Haddish told TV One's "UNCENSORED" that Beyoncé took action once she saw an actress appearing to get a little flirtatious with her rapper husband at a party following his concert.
"I was talking to Jay-Z for a little bit," Haddish said. "And there was another actress that was there who was also talking to Jay-Z."
JAY-Z ON RELATIONSHIP WITH BEYONCE: IT 'WASN'T TOTALLY BUILT ON THE 100% TRUTH'
The "Girls Trip" star said the "Formation" singer came over once the actress touched Jay-Z.
"[The actress] touched Jay-Z's chest and Beyoncé came walking up like…'b----!' But, she didn't say that," Haddish said. "But her demeanor, her body from the way she walked up on them said, 'Get your hands off my man's chest.'"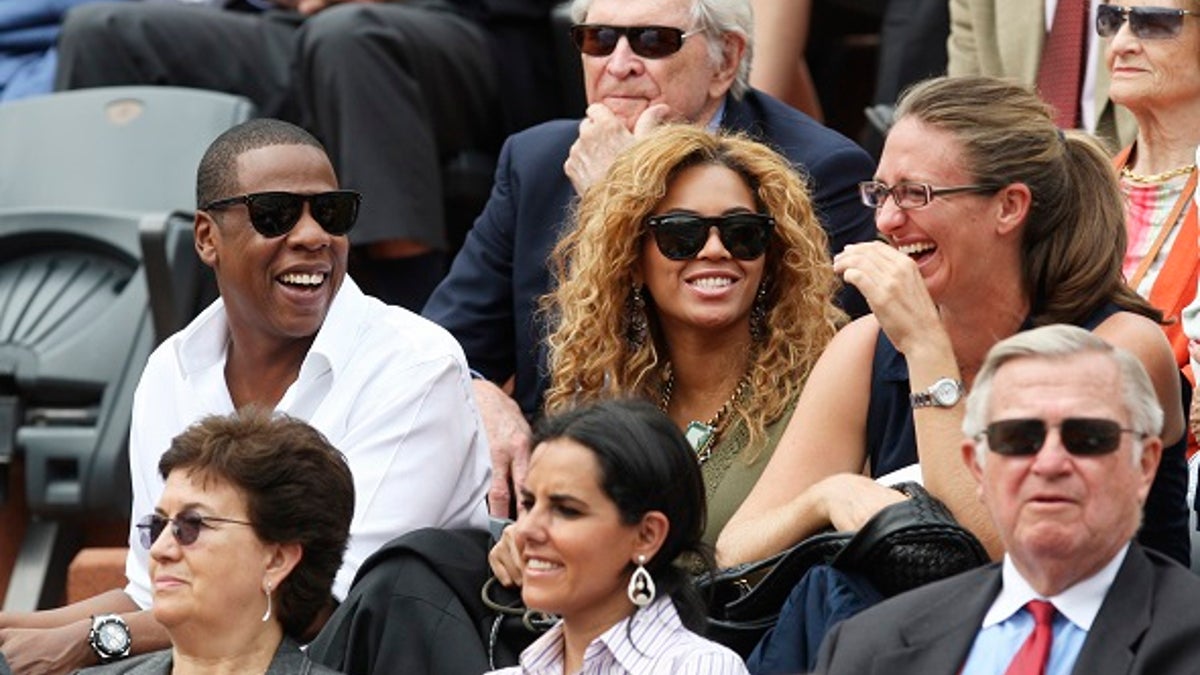 Haddish said "some other stuff happened" when Beyoncé spoke with the actress but she did not go into detail.
"I'm not gonna say nothing yet," Haddish clarified. She did not name who the actress in question was.
JAY-Z SNUBBED AT GRAMMYS, CAPPING OFF ONE BAD WEEKEND AFTER TRUMP FEUD
The night the alleged incident happened is said to be the same night the two stars took a viral Instagram selfie together.
Haddish revealed to Vulture last month that she stopped Beyoncé from getting into a fight that evening.
"OK, so what had happened was, something had went down with somebody at the party, right?" Haddish told Vulture. "I'm not at liberty to say what had went down at the party, but Beyoncé was just telling me to have a good time, and I was like, 'No, I'm gonna end up fighting this b----!' She was like, 'No, have fun, Tiffany,' and I said, 'I'm only going to have fun if you take a selfie with me.' She said, 'OK,' and then she buried her face in my wig."
Jay-Z admitted to being unfaithful to his wife following the release of her album "Lemonade." One of Beyonce's songs referenced a woman dubbed "Becky with the good hair" who fooled around with her husband. Jay-Z's album "4:44" addressed his wife's allegations along with the infamous elevator dispute with Solange, Beyonce's sister.
Fox News' Katherine Lam contributed to this report.