'Baywatch' star Gena Lee Nolin debilitated by weight gain, hair loss, heart palpitations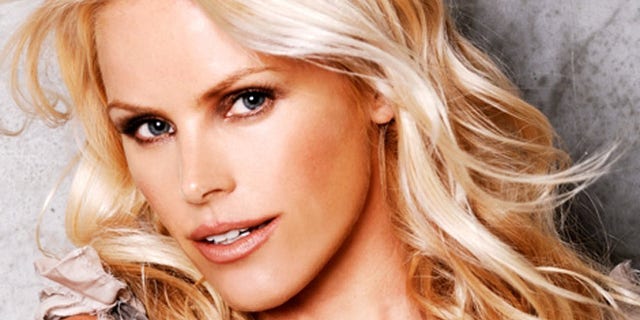 Gena Lee Nolin ran across the sands of Southern California -- in slow motion -- every week, saving lives as curvy lifeguard Neely Capshaw on "Baywatch."
But behind the scenes, she felt anything but strong and sexy.
Nolin's once long blonde locks were becoming dry and brittle and falling out in clumps. No matter what she ate or how much she exercised, her weight ballooned. She suffered severe depression and fatigue, and found herself throwing up between takes. Sometimes she couldn't remember what she was talking about from one moment to the next.
[pullquote]
"It seemed to really start after the birth of my son, so I put it down to post-partum depression, but I would literally gain 10 pounds in a single day and was constantly puffy and bloated, which is very tough when you're in this industry," Nolin told FOX411's Pop Tarts column. "It was after 'Baywatch' when I was working on another show 'Sheena' in Florida that I really started to feel the symptoms and gain a lot of weight. There was definitely idle chit chat on the set that maybe I should work out more or try a new diet, but nothing made a difference."
Things took an even more serious turn while she was pregnant with her third child, and had to be hospitalized with severe heart palpitations.
"I almost had to be cardioverted, and was put on all these medications and told to see a cardiologist, which was very frightening when you're just a couple of months away from giving birth," she recalled.
Seven months later, doctors finally figured out what was wrong.
It turned out that for more than a decade, Nolin had unknowingly been struggling with Hashimoto's disease, a disease in which the immune system attacks and destroys the thyroid. But it she isn't alone as thyroid disease affects a whopping 30 million Americans, more than half of which go undiagnosed and untreated.
"It is a very confusing and misunderstood disease and I want to help as many women as I can," Nolin, who has now teamed up with leading thyroid expert and integrative health owner Dr. Alan Christianson, NMD to shed light on the issue through the Facebook Community "Thyroid Sexy."
And although Nolin still isn't quit back to normal, she's confident that she's at least on the road to recovery.
"I've been following a gluten-free diet and doing a lot of different things to help with my Hashimoto's disease," she added. "I have never really told my story until now, but I want to other help people get through this."