'Baywatch' star Charlotte McKinney reveals she's considering breast reduction after being bullied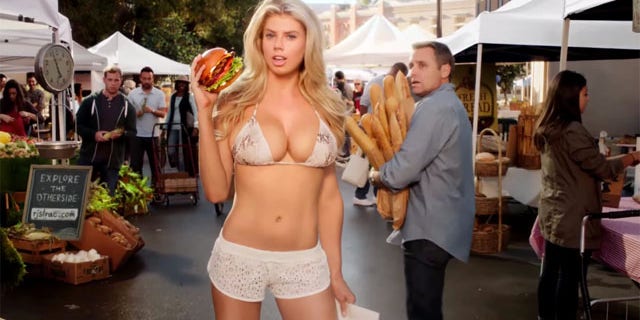 Charlotte McKinney is an open book!
The 23-year-old actress and model revealed in a recent interview with Ocean Drive magazine that she was bullied when she was younger, forcing her to drop out of high school.
WATCH: Joe Jonas Strips Down for Super Sexy Guess Underwear Campaign With Charlotte McKinney
"I didn't have any girlfriends," McKinney explained. "A lot of my friends were guys, and I was called a slut by a lot of people. I was just growing these large breasts at such a young age, not really knowing what to do with them or how to wear them. So it was definitely awkward. "
"I also left school because of all of the bullying. Girls would yell at me and call me a slut. I would go to parties and get beer thrown on my head -- there was so much bullying," she continued. "It was just so awful, and that's why now I kind of use my platform to promote anti-bullying. I try to use what I went through to be a voice for it, because it's still happening and getting even worse now with social media."
McKinney, who rose to fame after starring in a sexy Super Bowl commercial for Carl's Jr. in 2015, will appear opposite Zac Efron and Dwayne Johnson in "Baywatch."
"I'm always going to be sexy," she said in reference to her voluptuous figure. "I'm always going to have those photo shoots, but I'm really looking for different roles that aren't so commercial and are a bit cooler."
When asked if she would consider getting a breast reduction, McKinney said, "I've been thinking about it. They've definitely gotten smaller from my diet and over time. So I can see myself getting a reduction or a lift in the future."
WATCH: Charlotte McKinney Flaunts Her Flawless Bikini Bod in Santa Monica
The Guess model also said that while she might be interested in a breast reduction, she's not planning on going under the knife anytime soon. "If that's what makes you feel better, then go for it," McKinney said. "But for me, I just don't see the point. I've always said I want to get a nose job, but I think it just makes you lose your face. Some things that aren't perfect on people are actually extremely gorgeous."
McKinney will also star opposite Charlie Sheen in upcoming comedy "Mad Families."