Battle of the blondes: Jennifer Aniston mocks Katie Couric: 'Is she a legitimate journalist?'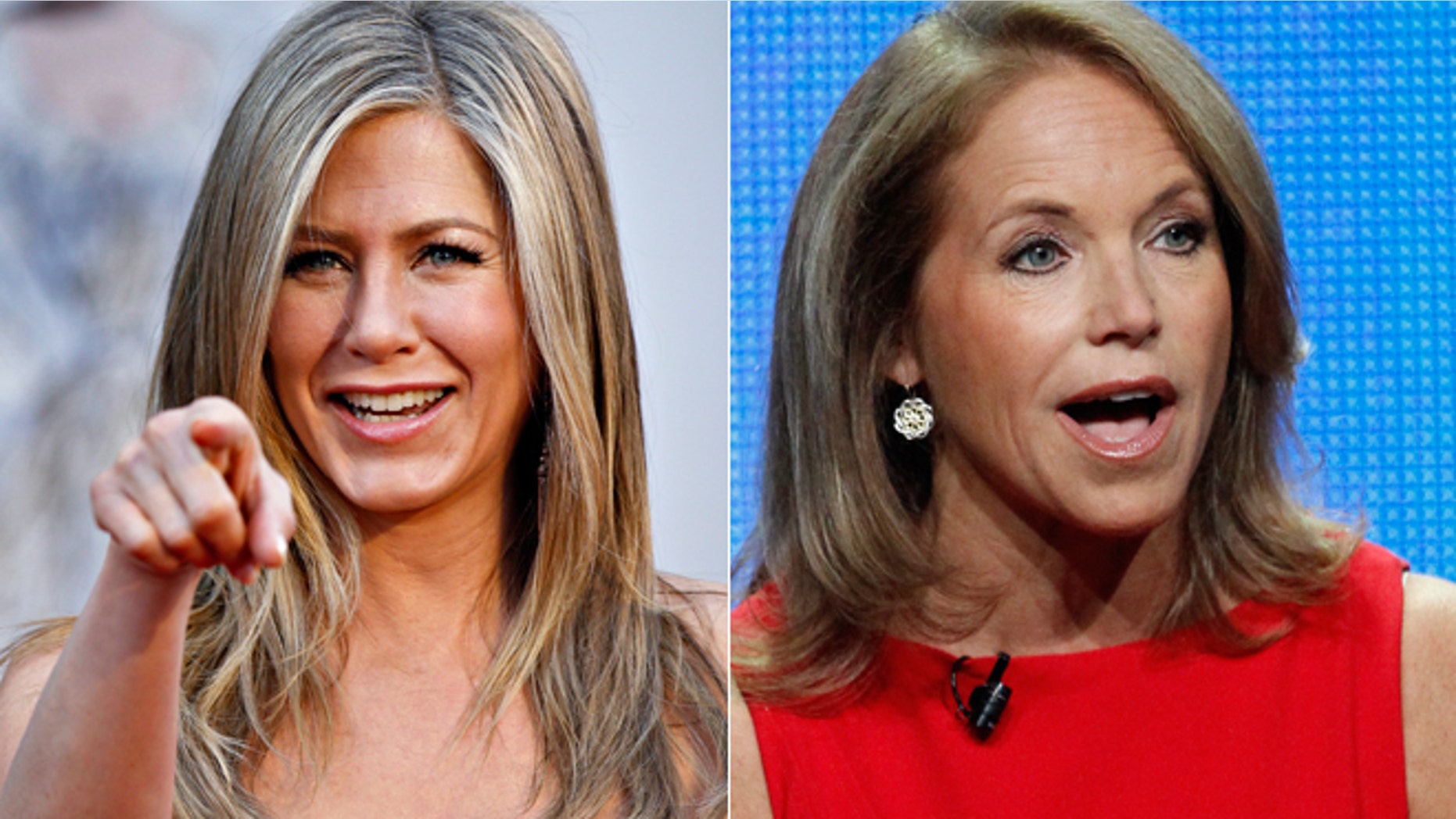 It seems Jennifer Aniston isn't a fan of Katie Couric.
During an appearance on E!'s "Chelsea Lately," the actress slammed the newswoman when host Chelsea Handler began talking about her.
Handler mentioned that Couric had recently questioned her about Aniston's relationship.
"Katie Couric was asking me on her show about your wedding and I had to act like I didn't even know you were engaged because I didn't know that was out," Handler said. "Then she was like, 'Well, everyone knows about it!' So, I felt really stupid."
Aniston seemed peeved by the story and didn't hide her feelings.
"What's Katie Couric? Is she a legitimate journalist? Is she getting tabloidy? Wasn't she on the 'Today' show?"
Handler quipped back: "She was on the 'Today' show. She got a demotion to her own show."