Barry Manilow: Today's Young Musicians Don't Write Quality Music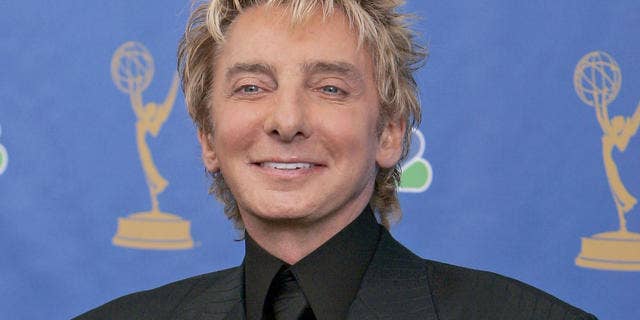 The music industry has changed immensely since Berry Manilow started arranging songs for melodramas at CBS in 1964. And while the performing legend has embraced all that technology has to offer, he fears that today's pop stars no longer have the ability to write a decent tune.
"I'm very involved in the machinery and the technical ways of making music these days, and it is exciting for young people, writing music on their computers with loops and drum machines and making gorgeous, exciting sounding records. But what I miss is well-written songs with great ideas, wonderful lyrics, beautiful rhymes and wonderful melodies. I don't hear that anymore, I feel very angry about that," Manilow told FOX411's Pop Tarts column.
"People are making great records because of all the technical abilities, but what I try to do is turn all that stuff off. Do you have a song when you're done? I tell these young people to turn off the drums and all that stuff, and ask themselves is there a melody and lyrics there? Can you just sing it there with a guitar or are you locked into all these machines? I don't think they do. If there is one thing I miss in music these days it is great song writing. I think we've lost it."
And at "68 years young," the Grammy and Emmy-winning Manilow has no intention of slowing down on his whirlwind lifestyle. He even has at least a few career milestones left on the bucket list.
"The one person who would come to mind (to collaborate with) is Sting; he is one of the greats. He is an idol of mine," Manilow continued. "I still have a million ideas. I've written a gorgeous Broadway musical called 'Harmony.' It's a beautiful, beautiful piece and that would be a wonderful thing to see it actually up there on the stage.
"People always say, shouldn't I be playing golf or something now? But I still have the same passion and drive I had when I started, I just love it and I'm a very grateful guy that there is still an audience out there, I feel like im starting over again every night. It feels like my first show, every album feels like my first album."
However, there have been many times in recent years when the music mogul questioned whether or not he could continue – and in 2008, a photo of him looking particularly gaunt raised a few eyebrows.
But it turns out that over the last fifteen years Manilow has been struggling with the serious heart disease atrial fibrillation (AFib), and has since joined forces with Sanofi US to kick-off "Get Back in Rhythm," a national education campaign to bring awareness to the problem and encourage the estimated 2.5 million Americans also suffering, to take necessary action.
"First of all I never do this, I talk about my music and promote my albums and shows, and this is very rare that I would ever talk about my health and personal stuff like that. But the reason is I found out that over 2.5 million others have this condition, it starts very innocently and your heart starts to skip a beat. It doesn't seem that dangerous, but with this condition your heart skips a beat then another one and another and it goes way out of rhythm," Manilow explained. "This is a dangerous condition that a lot of people have, it can go into heart disease, heart failure, a stroke, you really need to take care of this. But I was told a lot of people don't call their doctor, and if they do they don't stick with it. If you don't stick with it and have someone help you, you are playing with fire."
And Manilow knows first-hand how dire the consequences could be.
"The medicines do their job but even the medicines sometimes don't stop it. It can last for weeks, it's pretty terrifying. They have to put you out and give you the electric shocks to shock your heart back into normal rhythm; I've had that done many times.
"This condition doesn't care if I'm doing a show or I have plans. It comes when it wants to," he added. "Dying would ruin my career."