'Bachelor in Paradise' suspended over alleged misconduct on set
NEWYou can now listen to Fox News articles!
ABC has stopped filming the upcoming season of "Bachelor in Paradise" after the network became "aware of allegations of misconduct on the set."
The ABC reality series recently started production of its fourth season in Mexico. The show was set to premiere August 8.
According to multiple media reports, the trouble began when contestants Corinne Olympios and DeMario Jackson began getting "hot and heavy" in the pool while cameras were rolling. Their behavior made a "third party" feel uncomfortable.
TMZ reports there are accusations of sexual assault. According to the gossip site, a field producer filed a complaint claiming Olympios was too drunk to consent to Jackson's advances but producers reportedly allowed the behavior to go on.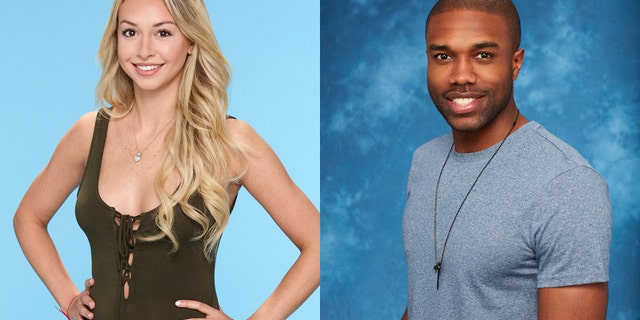 Warner Bros., which produces the series, said it reacted swiftly to the complaint.
"We have suspended production and we are conducting a thorough investigation of these allegations," Warner Bros. said in a statement Sunday. "Once the investigation is complete, we will take appropriate responsive action."
"Everyone is just going about their business....producers are everywhere," a source told ET. "That's when a 'third party' felt uncomfortable, claiming misconduct in the workplace."
A fan snapped a picture of the "Bachelor in Paradise" cast at the airport in Puerto Vallarta, Mexico. Olympios and Jackson were not in the photo.