'Bachelor' alums JoJo Fletcher and Becca Tilley address the franchise's scandals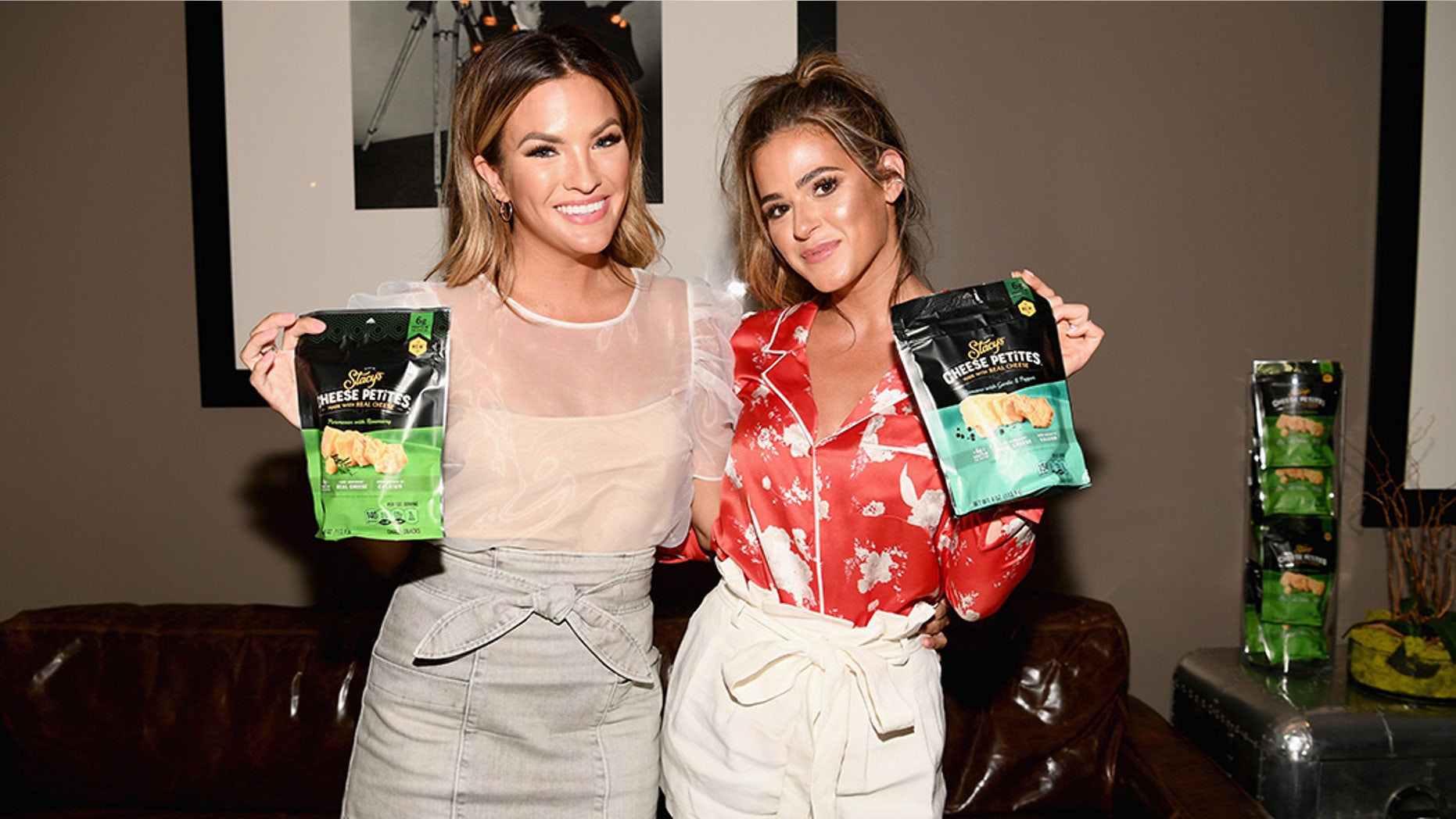 LOS ANGELES – Since last year, the "Bachelor" franchise has faced several sexual misconduct claims, including one contestant on the current "Bachelorette" season, who was convicted of indecent assault and battery in May.
When asked about how this could happen on the famed reality series, alum JoJo Fletcher admitted she was surprised to hear the news.
"I was shocked to hear about somebody slipping through the cracks like that because when I went through it, at least, they found out everything about my life," Fletcher, who was a contestant on season 20 of "The Bachelor," and Season 12's "Bachelorette," told Fox News.
"Whether it was before I went on the show, during the show, getting in touch with my ex, I mean they have ways of finding out about everything about your past," she explained. "So I feel like it was very odd, and unfortunate, and disappointing that that wasn't addressed with somebody on this season."
Fletcher, 27, went on to say that although she doesn't "know how you can control someone's actions as far as them being on the season already," she does believe that the producers "need to know that stuff before someone's cast."
"No one should be on the show that has that sort of background, period," she emphasized.
As for the franchise being criticized for its racier plot lines, Fletcher's best friend and "Bachelor" seasons 19 and 20 alum, Becca Tilley, says that "TV in general is getting racier."
"It's just the progression of what's going on in our world," explained Tilley, 25, adding that there are certain times where viewers can use the show "as a lesson of what not to do."
"I remember when I first got off the show, a mom was like, 'Yeah my 10-year-old watches with me,'" recalled Tilley, who also remembered thinking to herself "that's young."
"But I do think there is a way to be like, 'Oh, let's not act like this or if a guy treats you like this or does this, that's not right," she noted. "So I guess if you make it into that type of thing then yeah, the 'Bachelor' is a lesson."
"We all learn something when we get out of this show," Fletcher echoed.
Another topic that's been making headlines surrounding the franchise, especially this season with contestant Colton Underwood, is how the show handles virginity reveals. Tilley, who shared she was a virgin on Chris Soules' season, believes that "it's always a little bit more dramatic than it needs to be."
"It's like, it's a decision," she explains. "Then every year, it's like someone says that they are a virgin, and every year it's a big deal."
However, Tilley does believe that current "Bachelorette" Becca Kufrin and Underwood "handled it well" despite "an editing situation," leading viewers to believe otherwise.
"It's a bold thing to come out and say, but it's also just someone's personal decision," Tilley admits. 

And with the season finale just hours away, Fletcher says she has her "money on" Garrett Yrigoyen to take home the final rose.
"I'm rooting for Jason [Tartick] for 'Bachelor,'" adds Tilley.
In their own lives, the ladies have been busy focusing on all things outside of the "Bachelor" including new partnerships that they can team up on, allowing the pals to hang out while indulging in their two favorite things: cheese and bread.
"JoJo and I love food when she comes to visit me, all we do is snack and figure out what to eat next… and we love a good girl's night in, so we thought, 'How organic?'" Tilley explains of their pairing with Stacy's Cheese Petites. "It's perfection."
Fletcher, who also recently launched her clothing line Fletch, has also been busy planning her wedding, although her and fiancé Jordan Rodgers still haven't sent out their save the dates.
"I feel like I have been planning my wedding for a while, I just haven't set a date," says Fletcher, adding that "when the timing is right" the couple "will end up doing it."
"We're enjoying ourselves," she explains. "I told myself when I came out of the show, 'I want to experience a relationship that could be as normal as it could be coming out of that.'
"So I wanted to enjoy dating. I wanted to enjoy courting each other and experiencing life together, and that's what we've been doing, and it's been perfect for us."
As for Tilley, she says she is currently "dating." "But it's nothing that you know… no ring."