Avicii's ex-girlfriend responds to the DJ's sudden death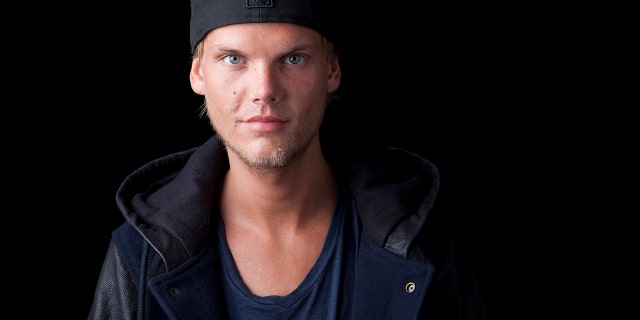 NEWYou can now listen to Fox News articles!
Avicii's ex-girlfriend Emily Goldberg has broken her silence on the Swedish DJ's sudden death.
Following the news of Avicii's shocking death on Friday, Goldberg took to Instagram to share her sentiments and captioned ten intimate images of the former couple that read, "'Come on babe, don't give up on us. Choose me, and I'll show you love.' Those are lyrics from a song Tim wrote for me. I wish I could have lived up to them. For the two years we were together, he was my closest confidante, and my best friend. Now I can't look at Bear without knowing I'll never see his face again. I'm still collecting my thoughts and thank you for all your kind words and texts. Wake me up when it's all over, because I don't want it to be real."
In addition to sharing images of the two, the former girlfriend of the DJ also posted a screenshot of an old text message coversation. In the image, Avicii, whose real name was Tim Bergling, and Goldberg exchange "I love yous" along with an image of Goldberg's cat.
Goldberg captioned the second Instagram post with a black heart emoji and the hashtags #ripavicii and #avicii.
The Swedish EDM was found dead in Muscat, Oman, on Friday, a rep for the star told Fox News. He was 28.
"The family is devastated and we ask everyone to please respect their need for privacy in this difficult time," Avicii's publicist Diana Baron said. "No further statements will be given."
Avicii was a pioneer of the contemporary Electronic Dance Movement and a rare DJ capable of worldwide arena tour. He won two MTV Music Awards, one Billboard Music Award and earned two Grammy nominations. His biggest hit was "Le7els."
The world-renowned DJ took a break from performing in 2016 due to health problems, including acute pancreatitis, according to Variety. His appendix and gallbladder were removed two years prior, the entertainment site reported.
"We all reach a point in our lives and careers where we understand what matters the most to us. For me it's creating music. That is what I live for, what I feel born to do," Avicii said in a statement on his website last year. "Last year I quit performing live, and many of you thought that was it. But the end of live never meant the end of Avicii or my music. Instead, I went back to the place where it all made sense – the studio."
Celebrities and fellow music industry giants paid tribute to Avicii on social media after the news broke.
"Devastating news about Avicii, a beautiful soul, passionate and extremely talented with so much more to do. My heart goes out to his family. God bless you Tim x," singer Calvin Harris tweeted.
"My sincerest and most heartfelt condolences to the friends, fans and families of @Avicii :( Banter aside, nobody can deny what he has accomplished and done for modern dance music and im very proud of him," record producer and DJ deadmau5 added.
Avicii's producer and recording artist Hardwell also posted a message about his friend and coworker, "Can't believe this, I'm gonna miss you so bad. From your first show where we played together, to all the amazing memories we shared. Thank you for changing the world with your amazing music and for being such an inspiration. I'm gonna miss you brother until we meet again!"
Some of Avicii's famous hits include "Wake Me Up!," ''Levels" and "You Make Me."
Fox News' Ashley Dvorkin and the Associated Press contributed to this report.