Ashton Kutcher to play Steve Jobs in biopic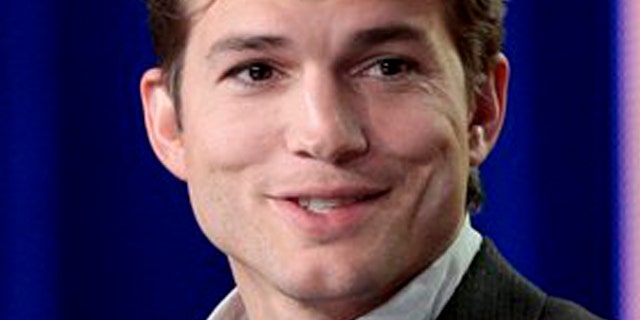 NEWYou can now listen to Fox News articles!
LOS ANGELES – He plays a technology mogul on TV and is known as being a social networking pioneer.
Now Ashton Kutcher is to star as one of the world's most famous tech titans, Steve Jobs, Variety reported Sunday.
Kutcher, 34, will take the lead role in the indie biopic "Jobs," which will chronicle the Apple co-founder's life from a wayward hippie to his overwhelming success at the company that created the iPod, iPhone and iPad.
The film will be directed by Joshua Michael Stern and written by Matt Whiteley.
Kutcher is expected to film "Jobs" while on hiatus from the hit CBS series, "Two and a Half Men," in which he plays internet billionaire Walden Schmidt.
Sony is also working on its own Jobs biopic after buying the film rights to Walter Isaacson's authorized biography, published within weeks of Jobs' death after a long battle with cancer on Oct. 5, 2011.
Kutcher, who hit the big-time on the sitcom "That '70s Show," is best known for his comedic roles in films such as "What Happens in Vegas," "Dude, Where's My Car?" and "Killers."
In 2009, Kutcher became the first Twitter user to have more than one million followers. He has also invested in a number of technology companies, including Foursquare and Skype.