Ashley Graham's Sexy Subway Photoshoot, Megan Fox's Burgeoning Baby Bump, and Much, Much More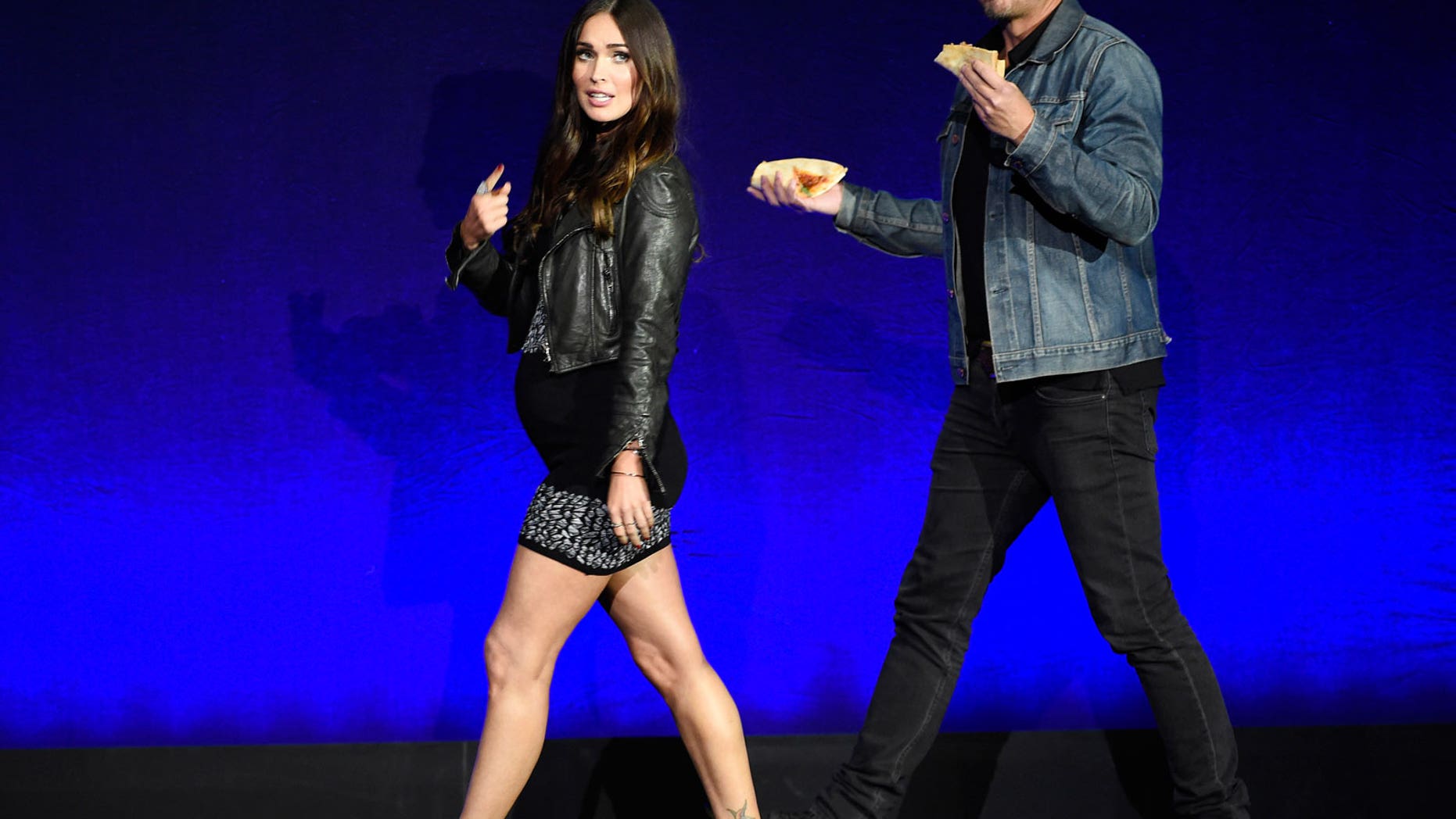 Here's what's happening:
• Sports Illustrated Swimsuit Issue cover girl Ashley Graham took to Snapchat and Instagram to share a sexy behind-the-scenes video from her latest lingerie shoot, which appeared to take place in an empty subway car (above). In doing so, she also becomes the most attractive person to ever ride on a dirty disgusting subway.
• Speaking of SI's 2016 cover girls, we once had the pleasure of interviewing Hailey Clauson after her first-ever appearance in the 2015 issue — which soon led to a story about her grandmother ripping it apart. Watch the video below for the details, then of Clauson wearing slighly more than Ashley up there.
• Jake Gyllenhaal recently admitted to having a crush on Jennifer Aniston when they worked together on the 2002 film "The Good Girl." Aniston has since responded — she claims she had no idea — but she's yet to reveal whether she'll be leaving her husband to partake in some sweet, sweet Gyllenhaal lovin'.
• Earlier this week, Warner Bros. debuted a new trailer for "Fantastic Beasts and Where to Find Them," which is the latest film in the "Harry Potter" franchise (below). In it, we learn that the main character was kicked out of Hogwarts for endangering a child's life, which is really saying something, especially considering Hogwarts is the same school that stages an annual dragon-slaying competition.
• According to Variety, Scott Eastwood will be joining the cast of the eighth "Fast and Furious" film as a young federal agent. That said, it's safe to assume he'll spend at least part of the film with his shirt off, going pec-to-pec with the Rock during an explosion-filled speedboat race (or something to that effect).
• The tastemakers over at Billboard magazine have honored R&B sensation The Weeknd with a whopping 19 nominations at this year's Billboard Awards. So either they forgot the names of almost every other recording artist in the business, or they have a secret crush on this Weeknd guy, and they're too shy to ask him on a date.
• "Teenage Mutant Ninja Turtles" actress Megan Fox pretty much confirmed she's pregnant with her third child after debuting a baby bump at CinemaCon (below). She's yet to reveal whether her estranged husband Brian Austin Green is the father, but who cares? We're just glad Megan hasn't stopped spreading her genes throughout the general population.
• And finally, former "Saved By the Bell" actor Dustin Diamond, who was incarcerated for the past three months in connection to a stabbing incident in 2014, has been released from prison a month early due to his good behavior and custodial work. Mr. Belding will be so proud!