Ariel Winter is taking a break from Twitter: 'She needs a moment to breathe'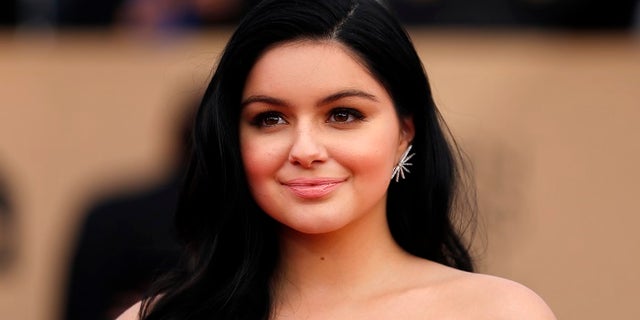 Ariel Winter is taking a break from social media.
On Friday, the "Modern Family" star's rep explained that Winter, 20, has decided to stop tweeting because of the "constant negativity" she encounters.
"Ariel has taken a break from Twitter and engaging with commenters on her other platforms because of the constant negativity she experiences," the actress' rep told Us Weekly in a statement. "She needs a moment to breathe and enjoy herself without judgement."
Winter, whose Instagram account is still active, has previously addressed living with constant scrutiny from fans and the paparazzi.
"I'm not trying to be pap'd everywhere I go, I am literally just LIVING, and unfortunately I can't do that without paparazzi following me around everyday," Winter explained in September 2017.
She continued: "I'm not trying to show you my a-- in shorts when I go to the grocery store. I'm trying to live my life."
Last week, Winter's on-screen big sister, Sarah Hyland, came to her defense, slamming 'pervs' who wrote inappropriate comments on a recent photo Winter posted.
"To all the pervs commenting on this post? GETOFFLINE AND GET BACK TO YOUR BLOWUPDOLL YA CREEPS!," Hyland, 27, stated after the picture reportedly garnered inappropriate responses with regards to Winter's body.