Ariana Grande gets sexy in 'Dangerous Woman' video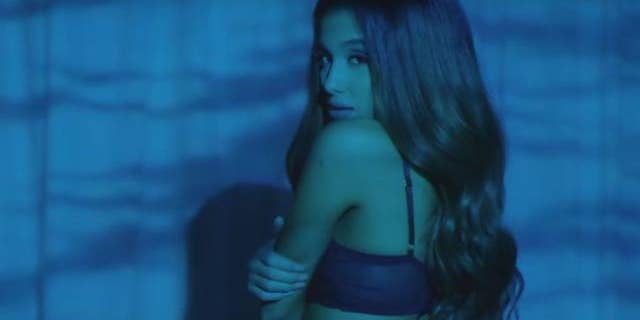 Ariana Grande managed to make her "Dangerous Woman" song even sexier.
The 22-year-old singer stars in her music video for the sultry single, and masters the art of seduction with her longing stares and skimpy lingerie.
"Somethin' 'bout you makes me feel like a dangerous woman," she croons. "Somethin' 'bout you makes me wanna do things that I shouldn't."
WATCH: Ariana Grande Totally Nails Christina Aguilera and Celine Dion Impressions
"A lot of people ask me, 'Do you not write about your situation because of what people will say?' Will they be like, 'Oh, that's about this person or this situation?' and I'm like, No. I feel like I would be compromising my artistry if I didn't keep it honest and true to what I'm going through," Grande told ET of her new music. "It's my diary. It's self-expression."
Grande's provocative video comes just a few days after the release of Nick Jonas' sexy music video for his song "Close."