Antonio Banderas, Melanie Griffith send each other sweet birthday messages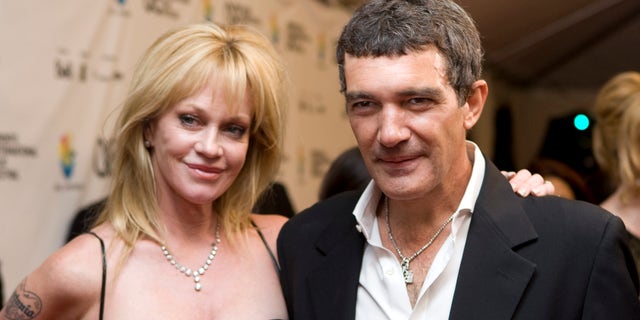 NEWYou can now listen to Fox News articles!
Anyone who says that divorces have to be messy should follow the case of Antonio Banderas and Melanie Griffith.
The former couple ended their nearly two-decade marriage in December, but it doesn't mean that the love and affection they felt has gone away.
This week the two actors exchanged sweet birthday messages as their birthdays are only one day apart: Griffith's is on Aug. 9 and Banderas' is on Aug. 10.
"Happy Birthday to my ruggedly handsome ex husband," Griffith, 59, captioned an Instagram post, alongside a red carpet picture of them. "Will always love you," she added.
As for Banderas, he took to Twitter the day before to share a photo of himself, Griffith and their daughter Stella with his own sweet message.
"Happy birthday Melanie," the actor wrote in Spanish. "A loving hug from Marbella."
Like us on Facebook
Follow us on Twitter & Instagram