Angry Travis Scott fans in Oklahoma rush arena doors after rapper abruptly postpones sold-out show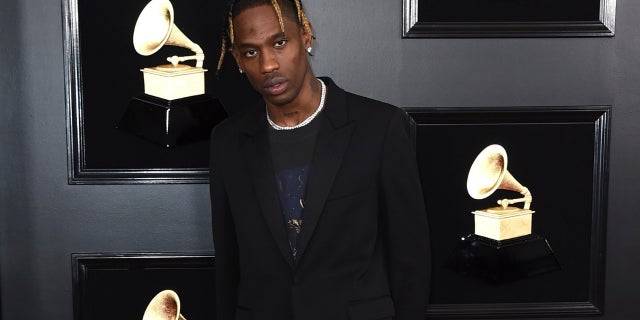 Oklahoma police shot pepper balls to disperse a crowd that rushed the doors of an arena after learning that rapper Travis Scott had abruptly postponed a sold-out concert on Monday night.
Some fans started banging on the glass doors of the Bank of Oklahoma Center in Tulsa, authorities said. The announcement reportedly came less than an hour before showtime.
The BOK Center tweeted, "Due to technical production issues, tonight's sold out Travis Scott show in Tulsa will be moved to March 26th. All tickets purchased for tonight's show will be honored at the rescheduled show on March 26th."
KYLIE JENNER SHARES VIDEO OF DAUGHTER STORMI WATCHING TRAVIS SCOTT AT SUPER BOWL HALFTIME SHOW
Videos from outside the arena showed fans trying to enter the venue despite a large marquee that read the concert was "POSTPONED."
One fan threw a water bottle at the arena's doors, causing the glass to crack. Authorities said no injuries were reported.
The rapper tweeted an apology to his fans.
"Tulsa so sorry I can't perform at tonight's sold out show. We had last minute production issues and I can't give y'all an incomplete show. Rescheduled to March 26 all tix still valid. Everyone get home safe," he wrote.
TRAVIS SCOTT SUED FOR CANCELING SHOWS AFTER KYLIE JENNER GAVE BIRTH TO STORMI
Scott is slated to perform in Houston on Wednesday night.
Scott, 26, had performed at Sunday night's Grammy Awards. The singer is dating reality television star Kylie Jenner and the two share a daughter, Stormi.
The Associated Press contributed to this report.