Angelina Jolie is 'proud of what America stands for'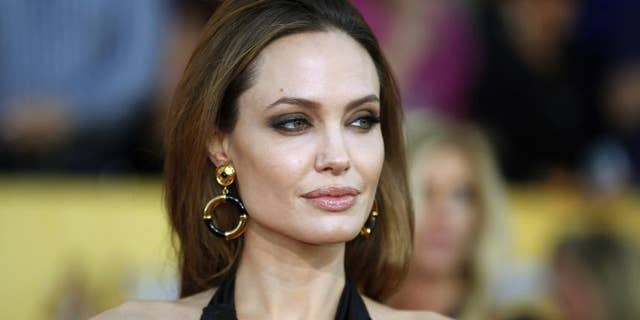 NEWYou can now listen to Fox News articles!
Angelina Jolie has made it her life's mission to help others through her films and her humanitarian work with the United Nations.
In a revealing interview for the March issue of Elle Magazine, Jolie shared what makes her proud to be an American and she also talked about what advice she gives her young daughters Shiloh, 11, Zahara, 13, and Vivienne, 9.
"I tell my daughters, 'What sets you apart is what you are willing to do for others. Anyone can put on a dress and makeup. It's your mind that will define you," Jolie told the mag. "Find out who you are, what you think, and what you stand for. And fight for others to have those same freedoms. A life of service is worth living."
The Oscar winner continued, "I think of how hard women fought to get us to where we are today. Everything counts, from the way you hold yourself in daily life and educate yourself on your own rights, to solidarity with other women around the world."
The 42-year-old also spoke about what it means to be an American.
"I'm very patriotic, as I know you are. For me, it goes hand in hand with being proud of what America stands for. For instance, I'm the only person in my house who was born in America."
Jolie explained how being American offers freedoms to her daughters that other nations simply do not.
"My daughters have the freedoms they have because of being American," the Golden Globe recipient said. "And we are at our best when we are fighting for others to have the same rights. Particularly other women."