'Angel From Hell' gets canceled after 5 episodes, report says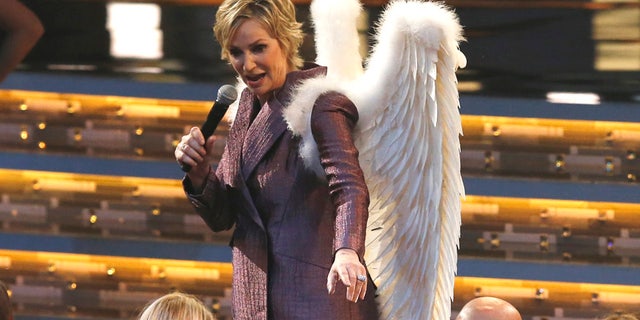 NEWYou can now listen to Fox News articles!
We'll never find out if Jane Lynch's "Angel From Hell" character was an actual guardian angel or just some dumpster diver that stalked pretty blondes (in this case, Maggie Lawson). CBS is pulling "Angel From Hell" from its schedule and throwing it onto the cancellation pile, according to "The Hollywood Reporter."
Though it seems like "Angel From Hell" has been on the air forever, it only made it through five episodes of its first season. The series premiered in early January to lukewarm reviews after being bumped to midseason from its originally planned fall debut. There is no word on whether the unaired episodes will see the light of day.
Angel From Hell is funny, but is that enough?
On Thursday, Feb. 11, "Angel From Hell"'s 8:30pm slot will be filled by CBS's trusty spackle: a rerun of "The Big Bang Theory." Starting Feb. 18, the opening will go to "2 Broke Girls," which will move out of its current Wednesday time period with the return of "Survivor" on Feb. 17.
Though fellow CBS single-camera comedy "Life in Pieces" has done well this season and earned a full-season order, Angel From Hell continues CBS's typical aversion to the format. As for CBS's other new shows, every single one of them--"Limitless," "Code Black," and "Supergirl" -- has earned a full season. "Rush Hour" and "Criminal Minds: Beyond Borders" have yet to air.