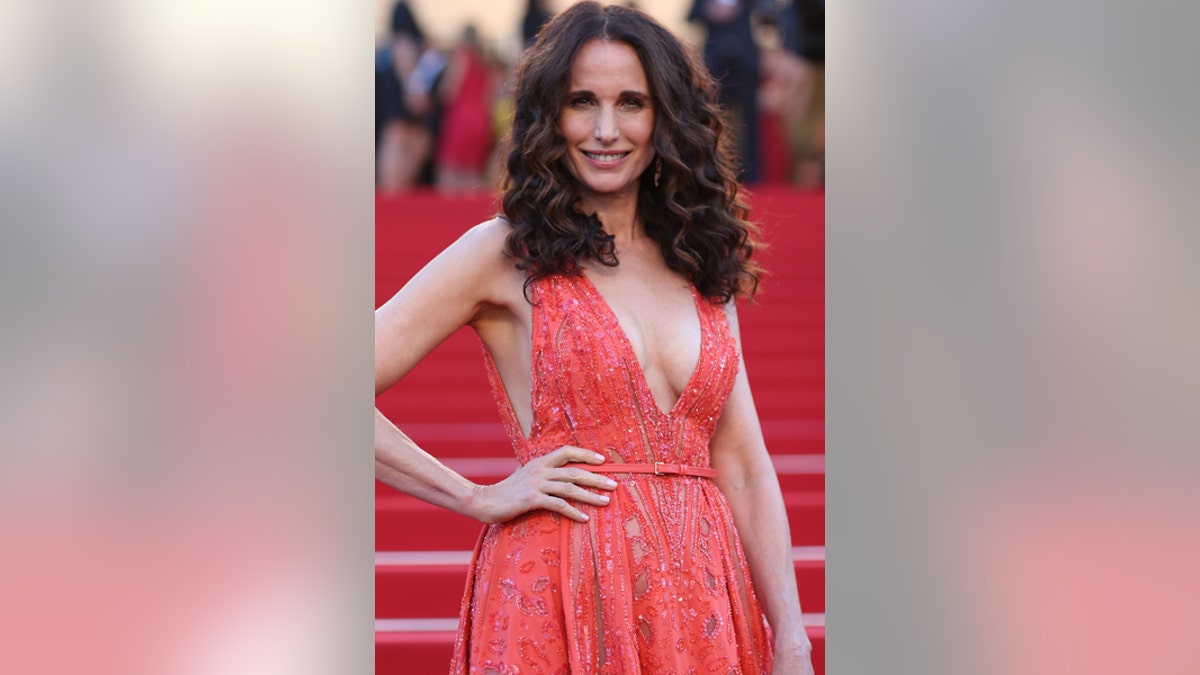 Andie MacDowell is doing something for the first time at age 59: taking her clothes off on film.
MacDowell stars as a widower in the drama "Love After Love," premiering at the 2017 Tribeca Film Festival.
She told The Hollywood Reporter that the movie, about how a woman and her grown sons deal with the death of her husband, was unlike any she has done, and the exception to the general rule that there are few great roles for mature women.
Not that she's whining or anything.
"When I turned 40, I could not have an interview without a journalist asking me, 'What does it feel like to turn 40 and know that you're about not to be able to work?'" she told the magazine. "There is a reality to it, but I never wanted to be one of those whiners. I feel like women come across as whiners when you constantly hear this…. I'm 59, and nothing's changed since I was 40. Not much. I still don't want to be a whiner. But it is what it is. It is our reality, all women. It is the reality."
What has changed for MacDowell is shedding the unease she once felt disrobing on camera.
"I'm not one to take my clothes off in a movie. Not that I'm a prude or anything, but I think I grew up in a time where most actresses would get body doubles. I was always very conscious of what my children thought. I never wanted to do anything to embarrass them," she said.
But when her "Love After Love" role involved nudity, she said the director asked her how she wanted to handle it.
FOLLOW US ON FACEBOOK FOR MORE ENTERTAINMENT NEWS.
"Russ [Harbaugh] said to me, 'How do you want to do this?' And I said, 'Well, should I just show you?' And I went into the bathroom and started practicing what we're going to do. And I said, 'What do you think?' And he said, 'You're beautiful! You're just so beautiful! You're perfect!'"
MacDowell said seeing herself playing a woman filled with grief was the hardest part.
"What affected me more was to see how sad I looked. The only reason I could do that is because I know that sadness. That to me made me feel more vulnerable than being naked. It had no effect on me, being naked, which is fascinating."