'An absolute privilege': John Stewart confirms departure from 'The Daily Show'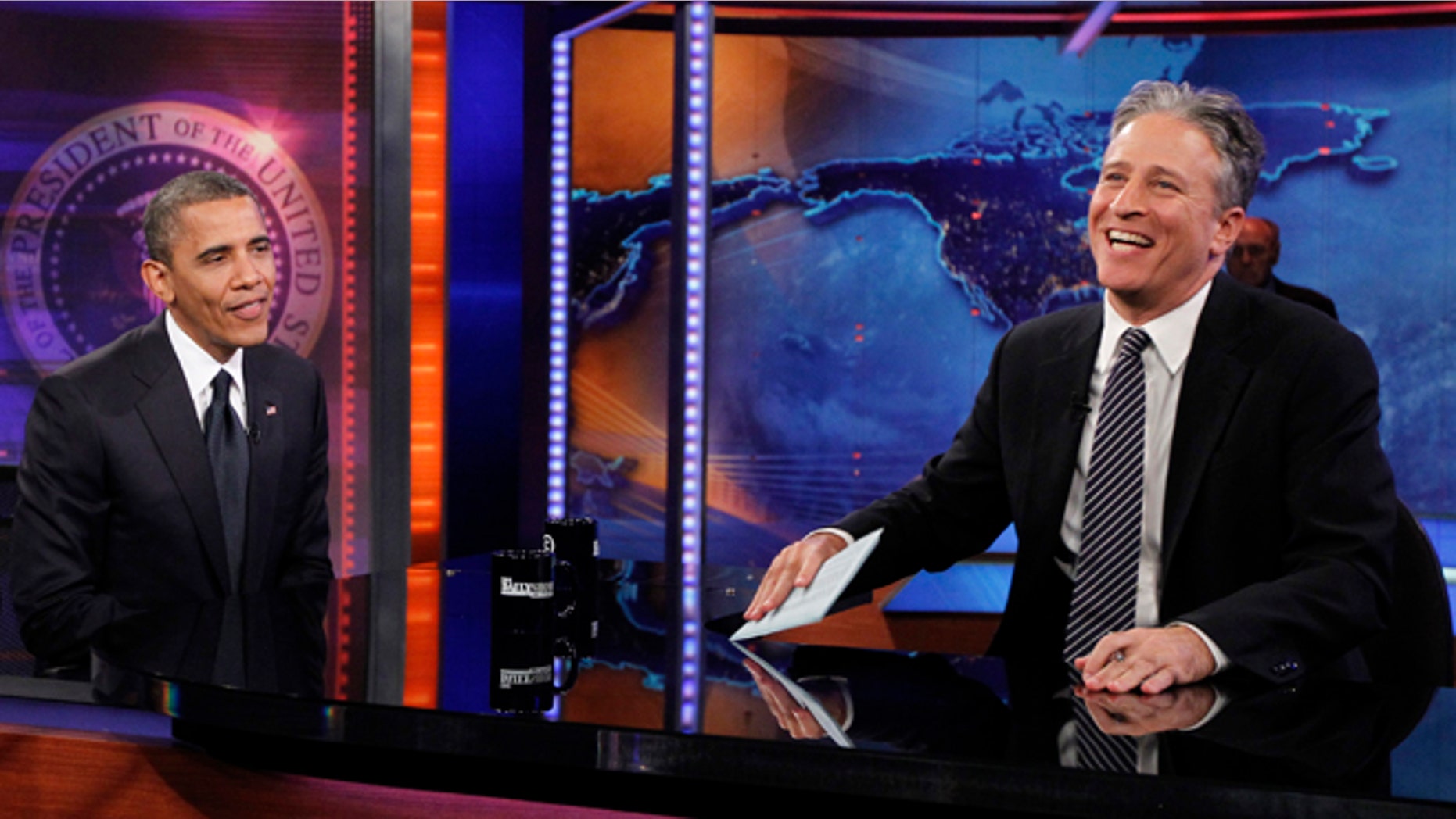 Comedian Jon Stewart confirmed that he was stepping down as the host of Comedy Central's "The Daily Show" at the end of Tuesday night's broadcast.
Stewart did not specify when his last show as host would be, nor did he say what he planned to do next. No replacement has been named.
"This show doesn't deserve an even slightly restless host and neither do you," Stewart told his audience, before adding that hosting the show had been "an absolute privilege. It's been the honor of my professional life, and I thank you for watching it, for hate-watching it, whatever reason you are tuning in for."
Stewart, 52, took over the nighttime satirical news program in 1999, succeeding Craig Kilborn, the show's first host. Since then, "The Daily Show" has emerged as a leading voice for the American progressive movement, and notable political figures from across the spectrum, including President Obama, have appeared on the show as guests.
"Jon has been at the heart of Comedy Central, championing and nurturing the best talent in the industry, in front of and behind the camera," Comedy Central President Michele Ganeless said in a statement released prior to Tuesday's show. "Through his unique voice and vision, 'The Daily Show' has become a cultural touchstone for millions of fans and an unparalleled platform for political comedy that will endure for years to come. Jon will remain at the helm of 'The Daily Show' until later this year. He is a comic genius, generous with his time and talent, and will always be a part of the Comedy Central family."
Thank you Jon. pic.twitter.com/yPdxjnkuLw
Stewart had taken a several months-long hiatus in 2013 to direct "Rosewater," a film about an Iranian-born journalist who was imprisoned for 118 days in Tehran and accused of being a spy.
The network lost another major host last year when Stephen Colbert left to take over David Letterman's late night show on CBS.
The Associated Press contributed to this report.
WATCH: Four4Four: Swimsuit models and network anchors under fire!