Amy Winehouse's Jailed Hubby Seeks Divorce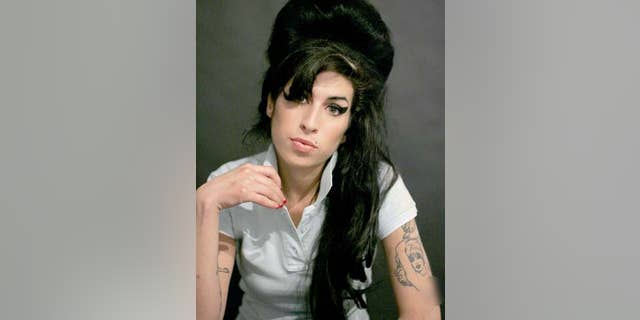 LONDON – A lawyer for Amy Winehouse's jailed husband said Monday his client will be seeking a divorce on the grounds of the soul diva's alleged infidelity. Attorney Henri Brandman said he had been instructed by Blake Fielder-Civil "to commence divorce proceedings on the grounds of Amy's adultery."
Winehouse and Fielder-Civil married in Miami in May 2007, but he was arrested six months later over an assault. In July he was sentenced to 27 months in jail for beating up a bar manager and then offering him a bribe to keep quiet about it.
Fielder-Civil was released into a drug rehab center in November but sent back to prison weeks later for breaching his bail conditions.
Winehouse shot to stardom with the multi-Grammy-winning album "Back to Black" in 2006 and has a fortune estimated by the Sunday Times at $15 million. But her music has been overshadowed by reports of drug use, run-ins with the law and her tempestuous marriage.
During concert appearances last year, Winehouse often exhorted fans to call for the release of "my Blake." But she has been linked by tabloid newspapers to other men and recently has been photographed on holiday in the Caribbean with an alleged new beau, Josh Bowman.
Winehouse's spokesman did not immediately return a call seeking comment.