Amy Adams Reveals Mixed Emotions About Playing Janis Joplin in Upcoming Biopic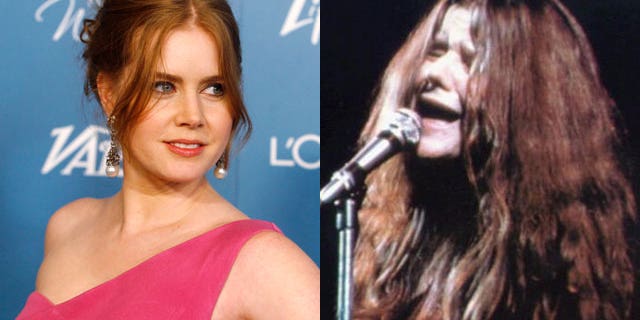 Amy Adams is known for playing characters with sunny dispositions, but the Oscar-nominated star is getting ready to play what may prove to be her most challenging role to date.
"It's there," she said with a smile at this week's Variety Power Women's Luncheon, when we asked if it was confirmed that she would be playing late rocker Janis Joplin in an upcoming biopic about her life.
But taking on the character of one of America's edgiest, most esteemed music legends comes with mixed emotions for 36-year-old Adams.
"I'm feeling excited, scared – all of the things," Adams said, adding that she was a huge fan of Joplin, who died in 1970 at the age of 27.
Speaking of movie roles, Jennifer Garner recently wrapped production on the flick "Butter," a politically satirical comedy set in the Midwest U.S., where an adopted girl discovers her talent for butter carving and finds herself pitted against an ambitious local woman in their town's annual contest.
And in the process, Garner has found a career she would rather pursue than acting.
"I could carve butter for a living, if I were any good at it I would quit what I am doing and go carve butter," she enthused. "It is the most satisfactory activity you can imagine."