'America's Got Talent' recap: Second live rounds face crippling technical difficulties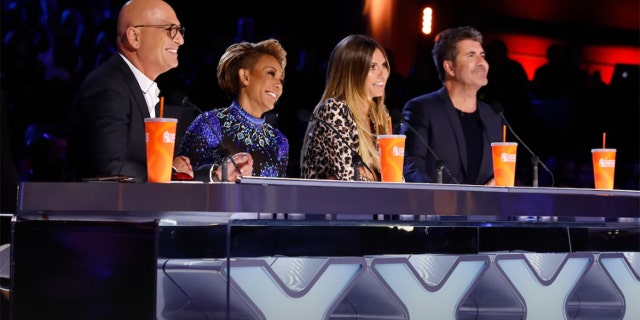 After the first heartbreaking round of live cuts last week, a new crop of surviving performers took the stage to compete for one of seven remaining spots. It was a rough night for the talent as the judges weren't pulling their punches, but that didn't stop the true stars from shining.
Things got off to a bit of a rocky start, with the dance stylings of Brobots and Mandroids. They've come a long way since their audition, where they secretly competed without telling their parents that they were pursuing dance in addition to their college majors. Now that they've made it all the way to the live shows, their parents are a bit more convinced, but there's more to go. They're a big group and commanded a great deal of the stage. There were no visible screw ups and, when they were done, most of the crowd was on its feet. Howie Mandel, however, wasn't. He had the unfortunate task of telling them that they just didn't have that "wow" factor that acts at this late stage in the game need.
From there, someone that felt like a shoe-in, 9-year-old singer Celine Tam performed. She's the proud recipient of a golden buzzer, but that doesn't mean much without America's vote. She took on a powerful song and performed it with some impressive stage presence for a girl her age. However, despite her age, the judges couldn't go easy on her. Mel B admitted that the song she chose may have been a bit too much for her. However, Simon pointed out that big songs are kind of her thing.
It wasn't until Johnny Manuel took the stage with his incredible voice that the judges finally found an act without complaints. The singer previously had a promising career at a young age, but his record label dropped him. Now he's on "AGT" in an effort to bring his career back to where he wants it. When he was done, Simon suggested that if anyone was looking for a big male voice for a Broadway play, they need look no further than Manuel.
From there, it was a cavalcade of high-end performances. Merrick Hanna took the stage with another out-of-this world robot dance that Simon called the only original thing left on "AGT." The Masqueraders then flooded the stage with emotion but the real shocker came with Light Balance.
Another golden buzzer winner, the group left the war-torn Ukraine in search of a release. They found it in dancing, and perfected their performance through technology. However, being a live show, the technology proved more of a hindrance than anything else. Host Tyra Banks had to immediately take the stage to explain that, due to technical difficulties that were not the fault of Light Balance, they couldn't perform live. Luckily, they had a pre-taped dress rehearsal to show in their time slot instead. The group danced up a storm with neon lit suits that allowed them to tell a monster-mashup kind of story through their movement. When it was all said and done, the judges each assured them that the use of their pre-taped dress rehearsal wouldn't count against them in any way as it was, "phenomenal."
If you thought that'd be the last technical difficulty of the night, you'd be wrong. Sadly, escape artist Demian Aditya had his whole act ruined and earned two big X votes from Mel B and Simon.
Aditya's act has been marked by death-defying escapes that look as though they've gone wrong only to end up part of the plan all along. As a result, when things actually went wrong, the judges didn't quite know how to feel. Suspended above flaming spikes, Demian was supposed to slip his handcuffs, emerge behind the judges and everything would be good. However, the box never fell, and he took a long time to appear in the end. Banks ensured everyone that the act going wrong was not his fault, but the fact that they were unable to actually explain what happened without running his act made the whole thing awkward, and the judges let him know it.
With just seven acts moving forward after tomorrow's live show, it will be interesting to see how mistakes like that play out. America has until 7 a.m. EST Wednesday to vote for their favorite act.