Alison Brie wants you to know she's 'not wholesome'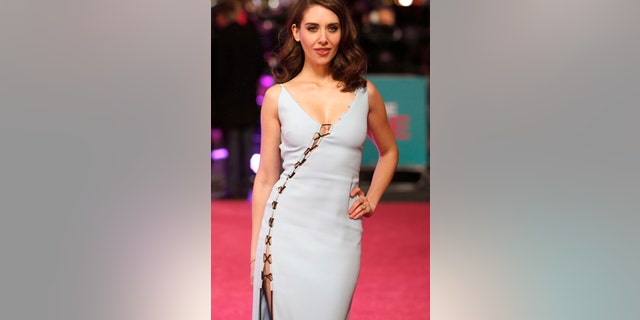 NEWYou can now listen to Fox News articles!
Just when you think you've got Alison Brie pegged, she'll surprise you. Take, for example, the job she had one high-school summer, when she worked as a clown. Brie signed on with a sketchy company that rented out bounce houses for children's parties "and were just trying to get into the clown racket," says the actress, 33. She took their one-day course, which taught her how to put on makeup and make balloon animals — which, by the way, she can still pull off.
Brie has always been a bit left of center. She grew up in Hollywood with an older sister, a mother in education and a father in entertainment journalism and music. A member of the drama club, Brie was outgoing and eccentric, but she wasn't a fashion girl. "I was much nerdier, renting independent films at Blockbuster," she says.
Yet she still made waves with what she wore. "I remember being featured in the yearbook in a fashion piece about people who dressed different. It was the girl with the bright pink hair, and then me, with my loose-fitting cargo pants under a plaid skirt." That's not the only time she was a style rebel: "I had my bellybutton pierced from when I was about 15 to 20, and my tongue pierced for a week." But ultimately, she admits, "I was too nerdy to have a tongue ring, and everybody knew it."
"The biggest misconception about me is that I'm very wholesome," says Brie. "After playing Trudy and Annie back to back, people would say, 'Oh, you're like Miss Priss,' and I'm really not. I had a very wild 20s." In fact, of all the characters in "How To Be Single," Brie related most to Rebel Wilson's crazy Robin.
"There was a period in my life where I was like, 'The super fun girl!' If I was going out with you, it was going to be a crazy night," she says. "Now I'm a lot more mellow." You can see that assurance in her red-carpet style, which she calls clean and classic, with just a dash of bombshell. "I'm leaning a lot toward form-fitting, structured clothes, because I have boobs," says the actress, who is a buxom 5-foot-4.
This article originally appeared in the New York Post's Page Six.