Al Pacino's 'The Hangman' mired in single digits on Rotten Tomatoes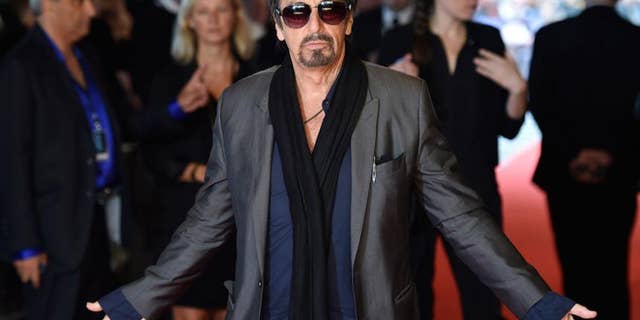 Oscar-winning actor Al Pacino may be starring in the worst reviewed film of his career.
The Oscar winner's latest flick, "The Hangman" started with a zero rating with Rotten Tomatoes before rebounding to single digits.
A critic for the Village Voice said of the movie: "You may not take a single frame of this movie seriously, especially whenever Pacino is shuffling around, waving a gun and talking like he's desperately in need of a mint julep."
Film critic Mark Dujsik lampooned the feature, writing "It's dull, dumb, and overly familiar."

According to IMDb, the film is about a homicide detective who pairs with a criminal profiler to capture a serial killer. The cast includes Brittany Snow and Karl Urban. It's set to open on December 22.