Aerosmith shoots down rumors they're replacing Steven Tyler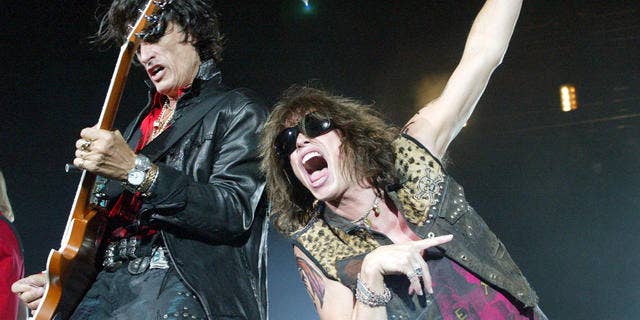 Joe Perry has shot down rumors that Aerosmith are looking for a new lead singer.
The lead guitarist of the legendary band released a statement saying: "Any rumor out there about us looking for another singer is completely untrue. All five of us were just on the phone together talking about how excited we are to go to South America and Mexico City."
It's not the first time stories have circulated that Tyler would leave the rock band. They seem to have intensified as Tyler has a solo album coming out.
Rumors whipped up after guitarist Brad Whitford admitted in an interview with Metal Rules that the band had considered replacing Tyler back in 2009.
Tyler will be on the road this summer performing songs from his country music-inspired solo album.
"Absolutely, we have considered it – but whether it will happen, I don't know. I think it would be great," Whitford said.
Possible replacements were Lenny Kravitz, Chris Cornell and Sammy Hagar.
Both Perry and Tyler have hinted at making one last farewell tour for the legendary band in 2017.