ABC's Terry Moran doubles down: 'Americans with guns' kill with greatest 'malice and horror' in the world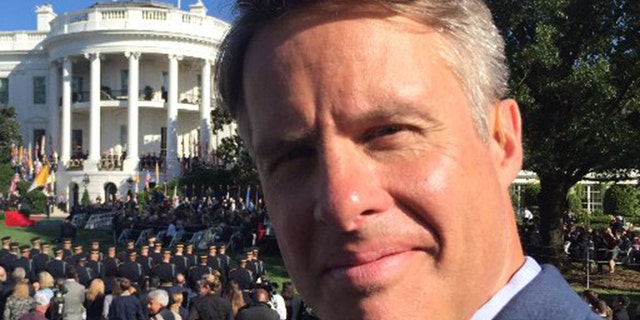 ABC News Chief Foreign Correspondent Terry Moran doubled down Tuesday on his left-leaning position regarding gun control one day after slamming "right-wing media" by saying conservatives will "instantly politicize" acts of terror committed by Muslims but not mass shootings by Americans.
"Guns don't kill people. Americans with guns kill people. In greater numbers, with greater malice and horror than anywhere else in the world," Moran tweeted on Tuesday morning.
Moran seems to be transforming from straight-news reporter to liberal pundit, which would be fine, except for the fact that he is still a reporter who is expected to be fair and non-partisan.
Moran declined comment when asked if he was purposely shifting to punditry.
A gunman opened fire at the Route 91 Harvest Music Festival in Las Vegas late Sunday night, killing at least 59 people and sending more than 500 others to hospitals in what is now the deadliest mass shooting in modern U.S. history.
Moran took to Twitter on Monday to write, "A Muslim commits an atrocity, right-wing media instantly politicize the tragedy: 'Pass the travel ban!' US mass shootings—'Don't talk about guns!'"
Moran has also retweeted several anti-Trump and left-leaning messages from non-ABC reporters in the past 24 hours, including a Politico story about Jared Kushner's alleged improper email use, a VOX piece that uses maps to highlight gun violence in America and a story published by The Atlantic which claims nobody is in control of the GOP.
Back on Sept. 30, Moran said Trump "shames our country" and referred to a tweet from the president as "contemptible."
One of the first signs that Moran was morphing into a liberal pundit occurred last January, when the former "Nightline" anchor compared Trump's inaugural address to Nazi rhetoric when he accused Trump's "America First" phrase of being a "loaded term."
"Now, he defined it here as total allegiance to the United States of America," Moran said during ABC's live inauguration coverage. "However, it carries with it, overtones from the 1930s, when an anti-Semitic movement saying, 'We don't want to get involved in Europe's war. It's the Jews' fault in Germany!' Charles Lindbergh led them.' It is a term … the words itself carry very ugly echoes."
Earlier this year, "Tucker Carlson Tonight" ran an entire segment that poked fun of the liberal bias on display on Moran's Twitter feed. Carlson said it seemed like a "DNC press release with added moral outrage."
Perhaps Disney's ABC News doesn't mind one of its reporters expressing liberal views, as the network has recently skipped coverage of immigration activists interrupting House Minority Leader Nancy Pelosi and President Trump accused ABC News anchor Martha Raddatz of crying on Election Night after he won (which the veteran journalist denied). The network's chief anchor, George Stephanopoulos, was forced to recuse himself from moderating presidential debates for not disclosing a substantial donation to Clinton's charitable organization back in 2015.
ABC News did not immediately respond to Fox News' requests for comment.