ABC News star Joy Behar says Kim Jong Un, Putin have more 'sanity' than Trump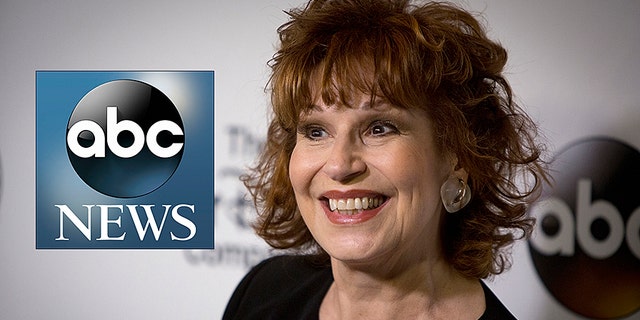 ABC News star Joy Behar caused an uproar on "The View" Thursday when she said President Trump is more hostile than North Korean dictator Kim Jong Un or Russian President Vladimir Putin.
"We have gotten to a point in the world now where we have to rely on the sanity of Kim Jong Un and Putin over the president of the United States," Behar said when discussing recent tweets sent by Trump that threatened military action against Syria.
"That's where we're at," Behar said before praising a Russian official who condemned diplomacy via Twitter.
Co-host Sunny Hostin chimed in, saying she doesn't think Trump is able to compartmentalize things "the way a president should," and therefore gets easily agitated.
"Bill Clinton was famous for being able to compartmentalize," Behar responded.
Conservative co-host Meghan McCain disagreed, saying there is no way for Trump to win because people would get angry regardless of whether or not he made threats over social media.
"I know it's like, sort of, funny to laugh at this but we are talking about genocide in Syria," McCain said, noting that she has an issue with her colleagues invoking a "moral relativism between someone like Kim Jong Un and Putin and President Trump."
The reliably liberal Behar jumped in, "Do you think Kim Jong Un is less moral than Trump?"
"Oh my God… chemical gassing of children," McCain fired back. "Last time I checked, America isn't doing that to anyone."
Behar then defended the North Korean dictator, saying "Kim Jong Un doesn't do that. What are you talking about?"
McCain said that while she often disagrees with Trump, anyone who compares him to evil murderous dictators loses all arguments in her eyes.
"What I'm saying is I see the two of them with backing off of war, and I see President Trump provoking war," Behar fired back.
Behar has mocked Trump on a regular basis since the former real estate mogul joined the political world. She was recently forced to apologize after coming under fire for mocking the Christian faith of Vice President Mike Pence. Her frequent anti-Trump outbursts have even resulted in watchdogs questioning if "The View" should fall under ABC's news division.