5,000 Women and Counting: Which Celeb Is the Biggest Studmuffin?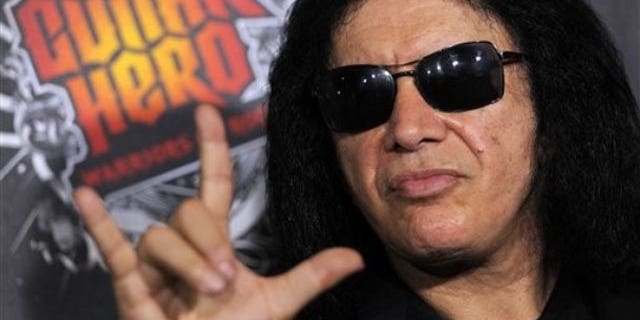 Suddenly, we're really, really glad we never became "romantically involved" with KISS rocker Gene Simmons.
In a radio interview with "Woody & The Wake-Up Call" on Monday, 61-year-old Simmons claimed he hit the sheets with about 5,000 women during his 37 years of touring with KISS -- and took a Polaroid photo of practically every single one.
SODAHEAD SLIDESHOW: See the biggest celebrity studs.
By our math, that's about 135 women a year, or more than two a week.
Because one woman per week is not enough when you're Gene Simmons.
Simmons has lived with former 53-year-old Playboy Playmate and actress Shannon Tweed (the mother of his two children) since 1986, and they've been together since 1984.
Needless to say, he doesn't believe in monogamy -- or marriage.
"The only thing wrong with marriage is that one of the persons involved is a man," he often says.
Simmons is a rock star, so the fact that he's bedded 5,000 women (reportedly including Cher and Diana Ross) is not a huge surprise.
But to take a photo of every single notch on his belt -- with each woman holding the key to the hotel room where the deed took place -- does that strike anyone else as kind of creepy?
From Simmons to Sinatra to Wilt Chamberlain, let us know: Which celeb is the biggest stud?