5 Top Oscar Snubs: Spielberg, 'Bridesmaids' among those dissed by Academy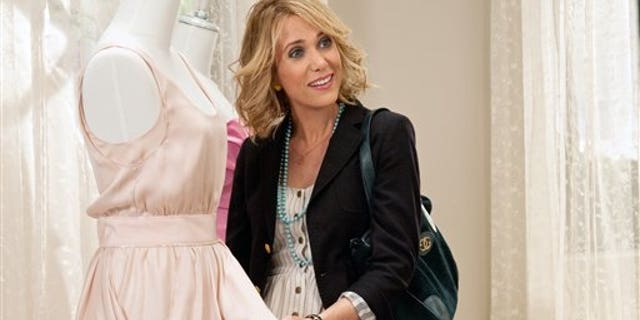 George Clooney. Brad Pitt. Meryl Streep.
Yes, there were names that we knew that we would hear when the Academy Award nominations were announced. However, there were other names that went unread, and that may be an even bigger story. Here are the five most notable snubs in this year's Oscar Derby.
1. Leonardo DiCaprio for Best Actor in "J. Edgar"
It seemed like the recipe for awards success. An acclaimed yet unrecognized actor. Playing a real life person through the course of decades. Directed by a two-time Oscar winner. Throw in the period setting and onscreen suffering and you might as well have called this "J. Oscar." But the three-time nominee was overlooked - most likely because of the lukewarm response to the film. It seems that Mr. DiCaprio is destined to eventually win the Oscar - let's just hope that he doesn't have to be as old as Mr. Hoover when he finally sees that day.
2. "Bridesmaids" for Best Picture
It was the rare mainstream comedy that left both commoners and critics dying for more. The Producers, Screen Actors and Writers Guilds all saw fit to nominate it - it seemed that the Academy might just do the same. But while Kristin Wiig did score for Original Screenplay and Melissa McCarthy for Supporting Actress, the film was bumped from the Best Picture category for the likes of "Extremely Loud and Incredibly Close" and "The Tree of Life." Indeed, comedy may be the ultimate Oscar bridesmaid.
3. Steven Spielberg for Best Director for "War Horse"
A beautiful period picture based on a Tony-winning play. Set during war time and boasting superb technical credentials. Despite the film's six nods, the director himself was left out of the big Hollywood horse race. Spielberg already has two wins out of six nominations, so he's surely content. But to overlook him in favor of Woody Allen for "Midnight in Paris?" War crime is more like it.
4. Michael Fassbender for Best Actor in "Shame"
Easily the year's most daring performance and possibly the most intense. His portrayal of a sex addict in New York City combined both the savage and the subtle, a feat which few other actors could pull off. Fassbender had a banner year in 2011 for his additional work in "X-Men: First Class," "Jane Eyre" and "A Dangerous Method." The Los Angeles Film Critics and the Golden Globes saw fit to recognize him - it's truly a shame that the Academy didn't.
5. "The Adventures of Tintin" for Best Animated Feature
Another Spielberg snub. Sure, it was no "Toy Story 3" or "Beauty and the Beast," but in a relatively weak year for animation it appeared to be a lock for a nod. It won the top prize at the Golden Globes and seemed likely to repeat at the Oscars. All I can really say is..."Kung Fu Panda 2?"