5 Reasons Wendie Malick's Still Hot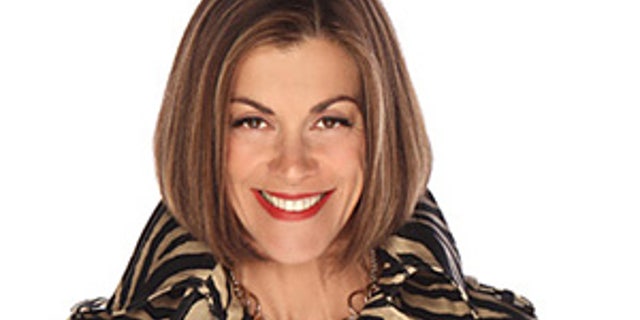 All hail the return of Wendie Malick! The queen of snark is back delivering deadpan comments with killer timing in her new Hot in Cleveland role as Victoria, a self-involved soap star who, along with her two BFFs, moves to Cleveland where they become the toast of the town (Wednesday at 10/9c, TV Land). We raise a glass to Malick.

1. She stands tall in a man's world.
The 5-foot-10 Just Shoot Me vet relishes her role on the women-centric Hot in Cleveland. Malick recalls, "At one point, [costar] John Schneider was about to ask the director for something and then he said, 'Oh, never mind, I know this is all about the women.' Wow. This is shifting the focus in a really nice way."

2. She's a good role model.
Malick hopes she and cast mates Valerie Bertinelli, Jane Leeves and Betty White offer inspiration to viewers: "If we do our jobs right, we can remind fabulous women of all ages that there's no expiration date on being a great broad!"

3. She's a loyal fan and friend.
"Being around Betty White has been such a tonic for me. Here she is in her late eighties and still going strong. She makes me feel like there's so much ahead instead of feeling like I'm done at 50. Au contraire!"

4. She knows how to pick 'em.
When asked who she would cast as her character's love interest, Malick answers: "Jeff Bridges—he has aged very well and has a good head of hair, too."
5. She'll share secrets—like how she stays hot in her fifties.
"I credit it to genes, laughter and trying to take good care of myself. I still love to drink wine and the occasional martini, but at a certain point you have to choose your vices carefully."

Subscribe to TV Guide Magazine now!
Comment on this article at TVGuide.com >
Other Links From TVGuide.com