'You ----ing Mexicans' waitress leaves racist message on receipt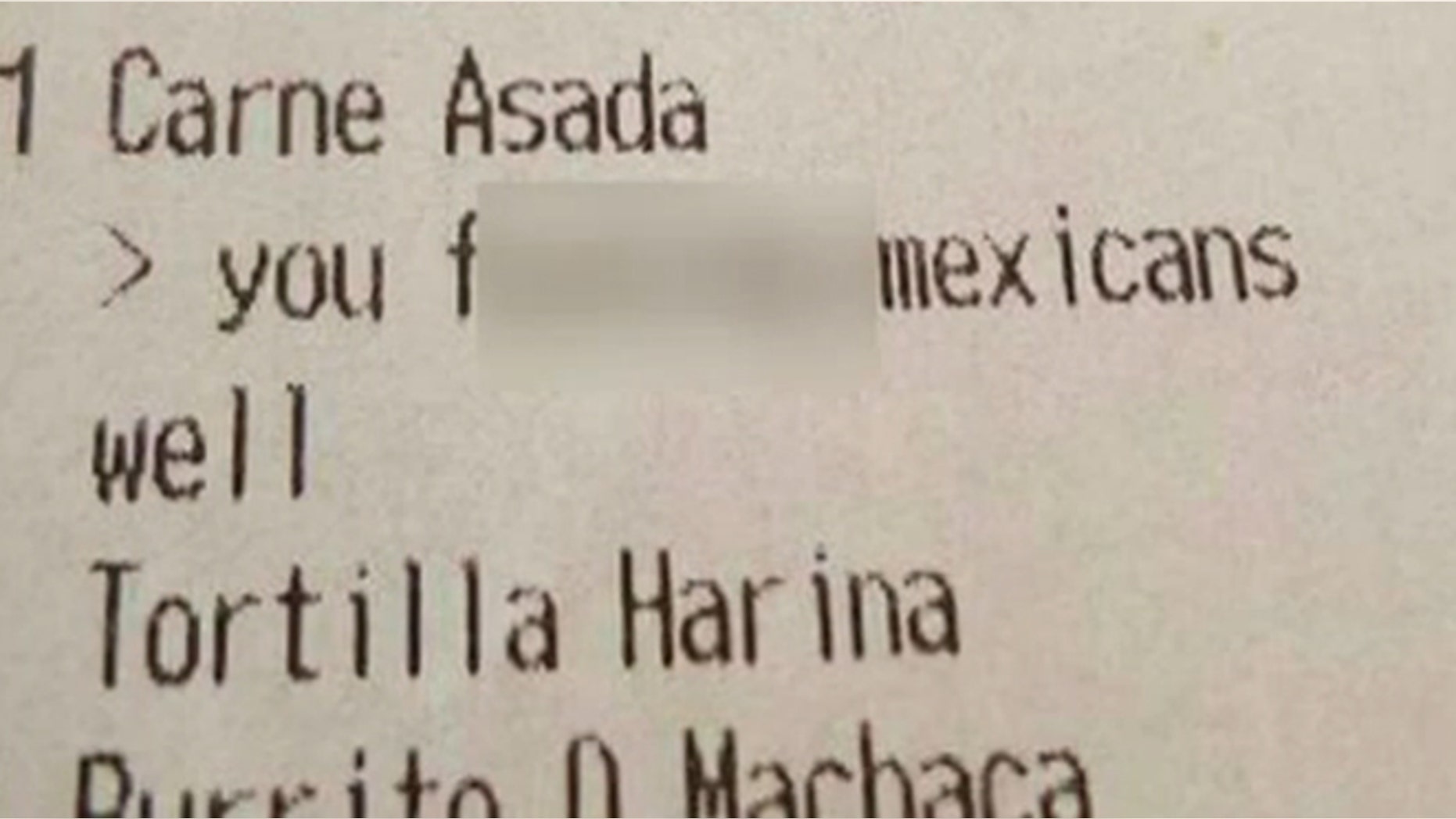 DENVER – A woman arrives hungry at a Denver restaurant Friday and leaves with an inappropriate message that feeds her anger.
We've seen this happen before across the country: restaurant staff write ugly words on customer receipts.
Now, it's happened at El Valle Mexican Restaurant at 2925 West 38th Avenue in Denver. A customer accused the family-owned restaurant of 15 years of being racist.
"We go like once or twice a month," says customer Beatriz Castorena.
But she says she wasn't prepared for what a waitress served up to her Friday night.
"I'm looking over it. And I'm like, 'Oh, wait a minute. Look what it says on here,'" Castorena says she told her husband.
Underneath her one order of carne asada were the words: "you f—— mexicans."
And she says the waitresses response made her sick to her stomach.
"So she looked at it and she said , 'Oh. Ha! How funny.' Funny? That's not funny. That's not funny at all," Castorena says she told the waitress.
So her niece posted the receipt on social media and the restaurant got hundreds of comments.
Some calling the restaurant racist.
Others showed support.
"A lot of people got offended definitely," says the restaurant owners' son, Oscar Rivera.
He says the waitress, who is Mexican, jokingly typed that message for the cook who is Mexican.
"No way was it intended for them or to them or no way reflects what we believe because obviously we are all Mexican or we are Mexico born," says Rivera.
"That message was directed at me because that's how we act amongst each other. That's how we are as Mexicans," says the cook, Chu Rodriguez.
The restaurant said they explained the joke to Castorena.
But she says it's still not right.
"She's Mexican. I'm Mexican. She shouldn't have [written] that. She could have apologized. She (the owner) said it was meant for the cook. I don't care. It was on my check," says Castorena.
She got her apology–and her money back. And, the restaurant told staff to never do anything like this again.
"Stop joking around with stuff like that. Tell them directly," says Rivera.
The owners say the waitress quit her job out of embarrassment.