World champion Vettel fined for speeding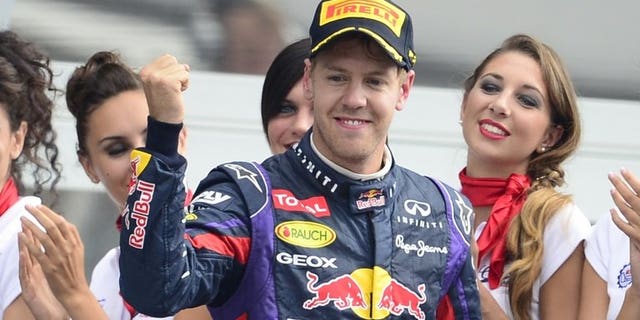 SINGAPORE (AFP) – Triple world champion Sebastian Vettel has been fined 200 euros ($270) for speeding in the pitlane at the Singapore Grand Prix -- an amount he earns in less than 10 minutes.
The young German was zapped clocking 61.7 kilometres (38 miles) per hour late on Friday, just nudging over the 60 kph allowed for free practice sessions.
Vettel earns a reported 12 million euros a year, which boils down to 32,376 euros a day or 22 euros a minute. But he's worth it -- the 26-year-old is firmly on course for his fourth straight world title.
Caterham driver Giedo van der Garde was also clocked doing 69.1 kph in the pitlane during Friday's second practice session, earning a slightly weightier 1,000 euro penalty.