WikiLeaks Assange's fate hinging on close Ecuador election this Sunday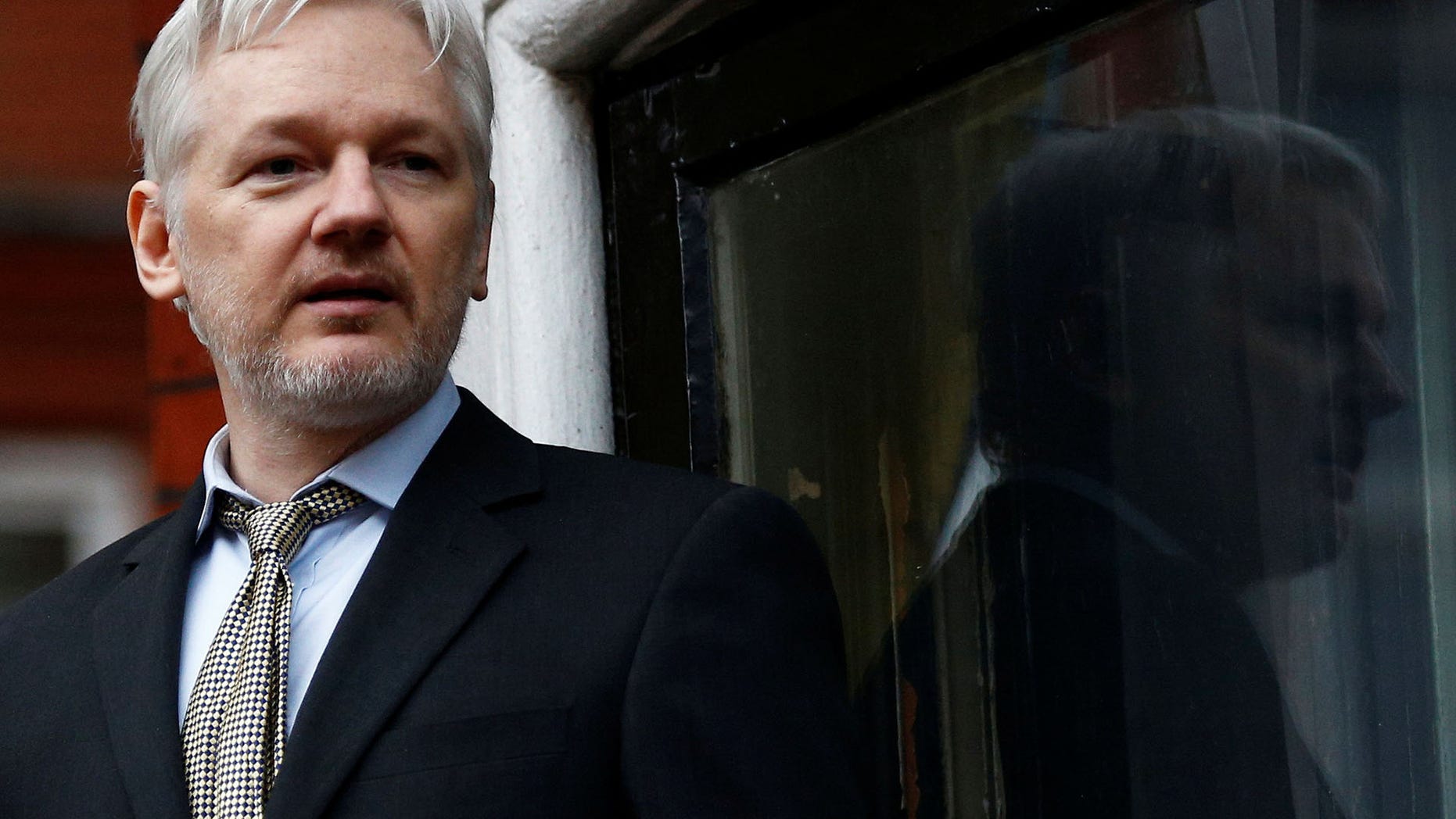 The fate of WikiLeaks founder Julian Assange is hinging on Sunday's runoff presidential election in Ecuador, the South American country that has granted him asylum in its London embassy since 2012.
The latest polls indicate that the two candidates, Guillermo Lasso and Lenin Moreno, are within the margin of error.
Right-leaning Lasso has said he will evict the Australian activist within 30 days of taking office while Moreno has said he will let him stay.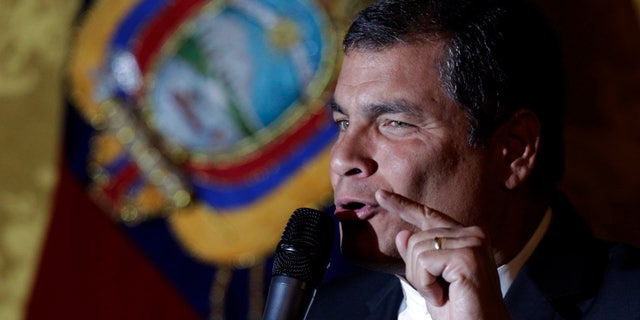 ASSANGE: NOT CLEAR IF CIA HACKED DOMESTIC TARGETS
Moreno is the hand-picked successor of outgoing President Rafael Correa, an outspoken critic of the United States.
A survey by Cedatos released March 22 had Moreno in the lead with 52.4 percent of the votes vs. Lasso's 47.6 percent. A month earlier, Lasso had a four-point lead.
Assange, 45, is wanted by U.S. authorities for publishing scores of classified documents back in 2010. President Correa let Assange stay at the embassy to avoid arrest and extradition to Sweden over an old rape allegation — thus protecting him from extradition to the U.S.
PAM ANDERSON AND JULIAN ASSANGE'S STRANGE COURTSHIP EXPLAINED
But Lasso has made his intentions clear.
"The Ecuadorean people have been paying a cost that we should not have to bear," Lasso told The Guardian a few weeks ago. "We will cordially ask Mr. Assange to leave within 30 days of assuming a mandate."
The new president of Ecuador will be installed May 24.
"We are obviously very concerned that any candidate would threaten to undermine the protection that the Ecuadorian state has granted Julian," said Jennifer Robinson, one of Assange's lawyers.
"No government should play politics with the granting of asylum," she said.