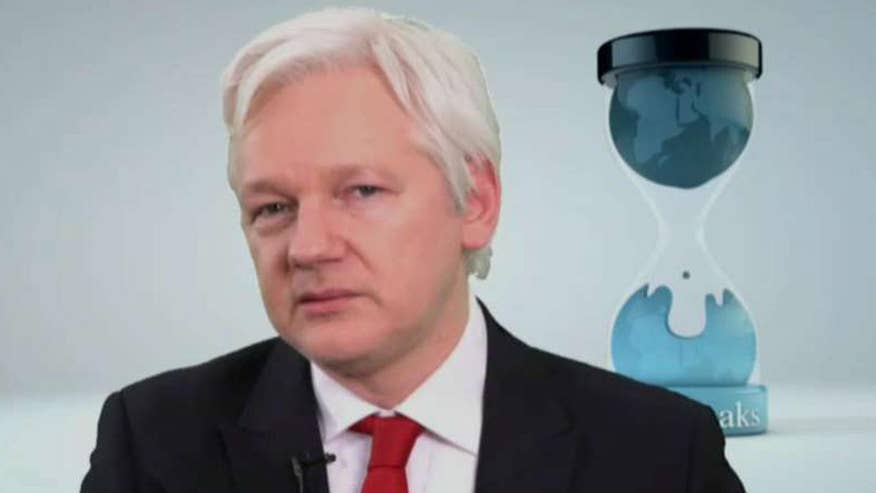 It's not clear if the CIA turned its extensive bag of cyber-spying tricks on Americans, WikiLeaks founder Julian Assange said, days after his organization leaked what he described as the agency's "entire hacking capacity."
Speaking Thursday in a live web broadcast from the Ecuadorean embassy in London, where he has lived for five years, Assange said he doesn't know if the CIA used phones, TVs and computers to snoop on Americans.
"The answer is not known," Assange suggested. The problem, he says, is that his group has a list of more than 22,000 Internet addresses, known as IP addresses, "corresponding to CIA activities within the United States." They just aren't sure exactly what was taking place at those addresses.
"The answer is not known."

- Julian Assange, on whether the CIA spied on Americans
Earlier in his remarks, Assange took issue with a CNN question on whether or not the CIA's actions would be considered legal "as long as these are overseas targets."
"There are many questions that might be asked by CNN. One that seems to defend the interests of the CIA, I think, is a bit problematic as being the first question to ask."
In a statement Wednesday, CIA spokesman Jonathan Liu said the CIA's spy techniques are reserved for potential foreign threats.
"CIA is legally prohibited from conducting electronic surveillance targeting individuals here at home, including our fellow Americans, and CIA does not do so," Liu said.
Tuesday's leak of more than 8,000 documents touched off an international uproar, as some of the spy agency's most closely guarded cyber tools were allegedly revealed to the world. The CIA, according to the files, has the ability to spy on people through their smartphones and certain TVs and computers, expressed interest in hacking into the electrical systems of automobiles and operates a clandestine hacking sites in Germany.
The FBI is now frantically hunting for the "mole" who disclosed the information to WikiLeaks, which has said more revelations are coming. Law enforcement sources told Fox News the bureau has not ruled out the alternative possibility that the files were taken in a cyber attack mounted from outside CIA headquarters in Langley, Va.