Video reportedly surfaces of missing Japanese journalist held in Syria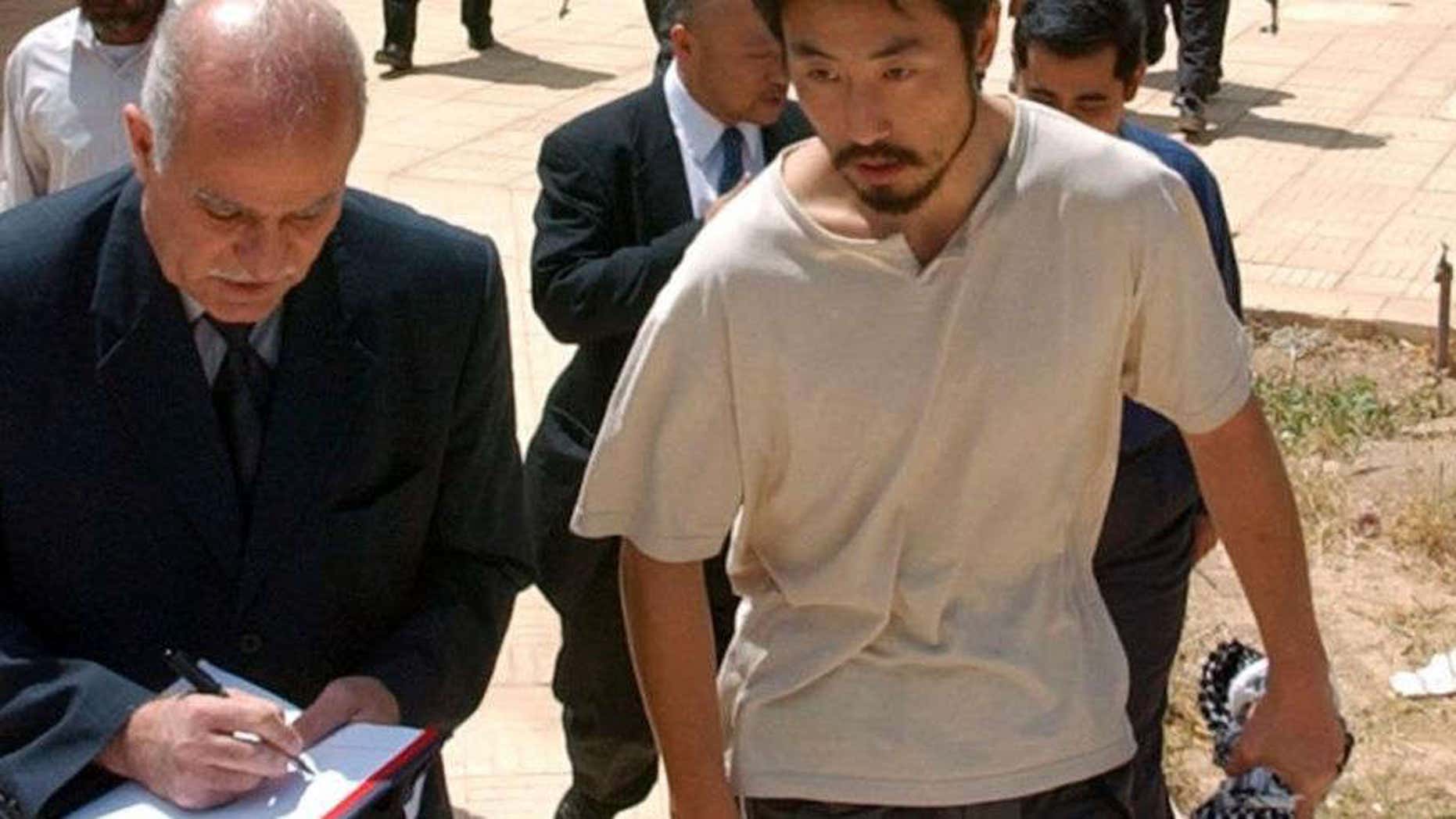 A video purportedly showing a missing Japanese journalist reading a message to his family and his country surfaced Thursday, according to a published report.
Reuters reported the video shows Jumpei Yasuda sitting at a table addressing the camera, saying he missed his family but he couldn't be with them. He spoke in English in the one-minute video.
"Hello, I am Jumpei Yasuda. Today is my birthday 16 March," the man said in the video which was reportedly posted on Facebook.
Japanese media outlets have reported that Yasuda was captured by the Nusra Front, an Al Qaeda-affiliated group, after entering Syria from Turkey in June.
Yoshihide Suga, Japan's Chief Cabinet Secretary, said that man appeared to be Yasuda.
"The safety of Japanese citizens is one of our most important duties and we are gathering information and making all possible efforts to respond," Suga said in a news conference.
Suga added that he wasn't aware whether a ransom request had been made.
Yasuda's capture last year came after the Islamic State beheaded two Japanese nationals. The Japanese government had previously stated it wouldn't negotiate with the militants for their release.
The man in the video didn't give any guidance as to where he was being held in the video. He reportedly said "they" allowed him to say what he wanted.
Yasuda has been a freelance journalist since 2002 and was held in Baghdad in 2004 with three other Japanese journalists. He drew some heat for drawing Japan into negotiations for his release.