Venezuela's Maduro orders biggest bolivar note out of circulation in 72 hours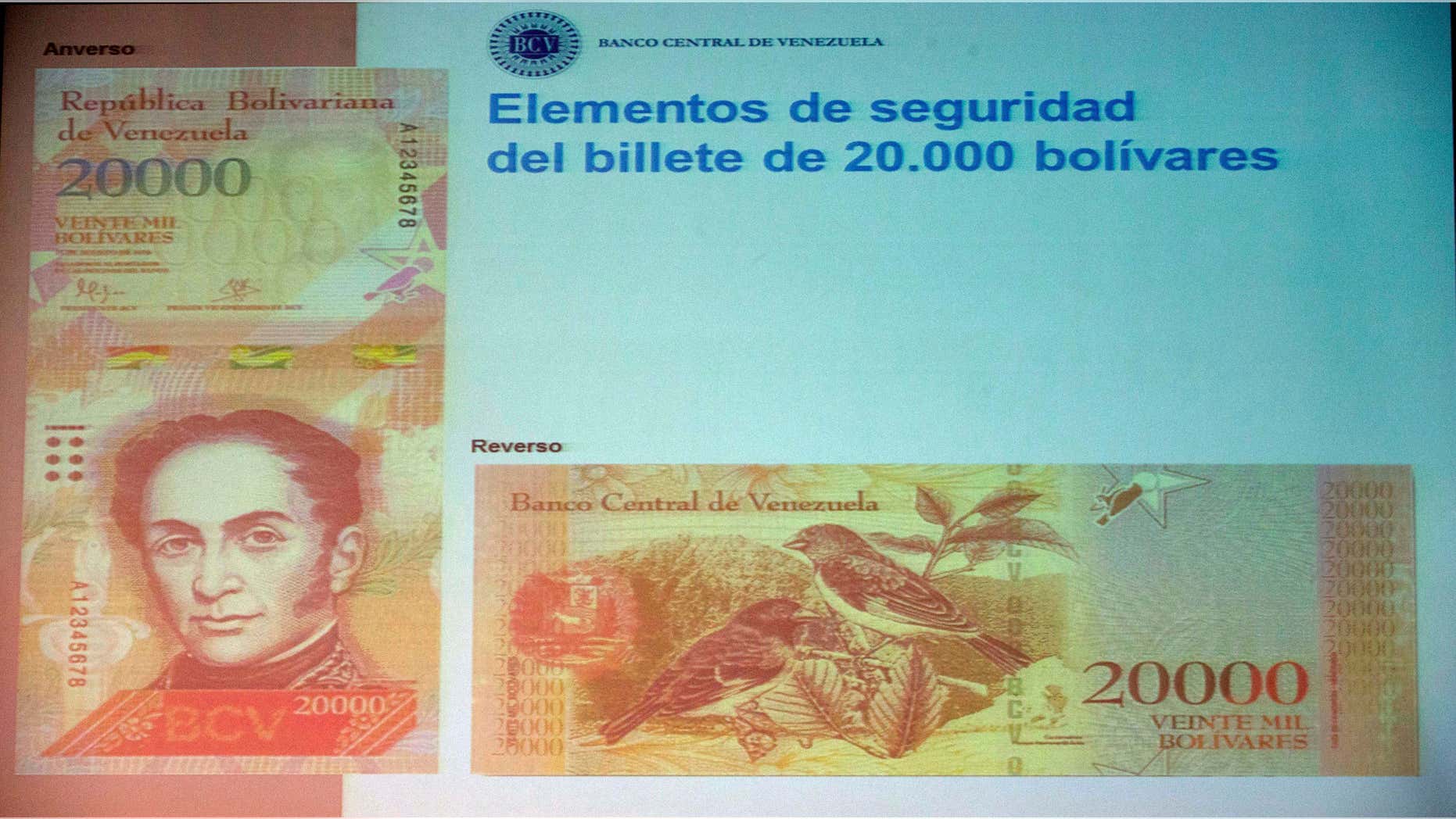 Venezuelans on Monday were trying to make sense of the announcement the day before that the government is pulling out of circulation its largest bill – 100 bolivars, currently $0.2 worth – by Wednesday.
President Maduro said the move looks to combat smuggling on the Colombian border.
"I have decided to take out of circulation bills of 100 bolivars in the next 72 hours," he said during his weekly show. "We must keep beating the mafias."
"There has been a scam and smuggling of the 100-bolivar bills on the border with Colombia," said Maduro. "We have tried the diplomatic way to deal with this problem with Colombia's government. There are huge mafias."
He said transnational gangs hold "entire warehouses full of 100-bolivar notes in the [Colombian cities of] Cucuta, Cartagena, Maicao and Buaramanga," he said.
The move comes just a few days after the government announced it will start releasing six new notes and three new coins, ranging in value from 500 to 20,000 bolivars – worth less than $5 on the streets. The new bills and coins are due to start circulating on Thursday.
But the 100 bolivar bill makes up to nearly 50 percent of the banknotes used in the country, according to Central Bank data released in November, with more than 6.1 billion of the 100 bolivar bills currently in circulation.
Venezuelans will have 10 days to exchange the 100-bolivars bills at the Central Bank.
But critics say there would be no way to swap all the bills in circulation in that time.
"It turns out that in order to take down a mafia, you act like a mafia, in the shadows, sowing anxiety throughout the country," said opposition Congressman Jesus Torrealba to local media on Monday.
"The poor are the ones who depend more on cash."
No official inflation data is available for 2016, but many economists see it in triple digits, Reuters reported. Economic consultancy Ecoanalitica estimates annual inflation this year at more than 500 percent.
The oil-producing nation's bolivar currency has fallen 55 percent against the U.S. dollar on the black market in the last month.
With reporting by the Associated Press and Reuters.