Venezuelan opposition leader asks why Chavez hasn't spoken in 2 months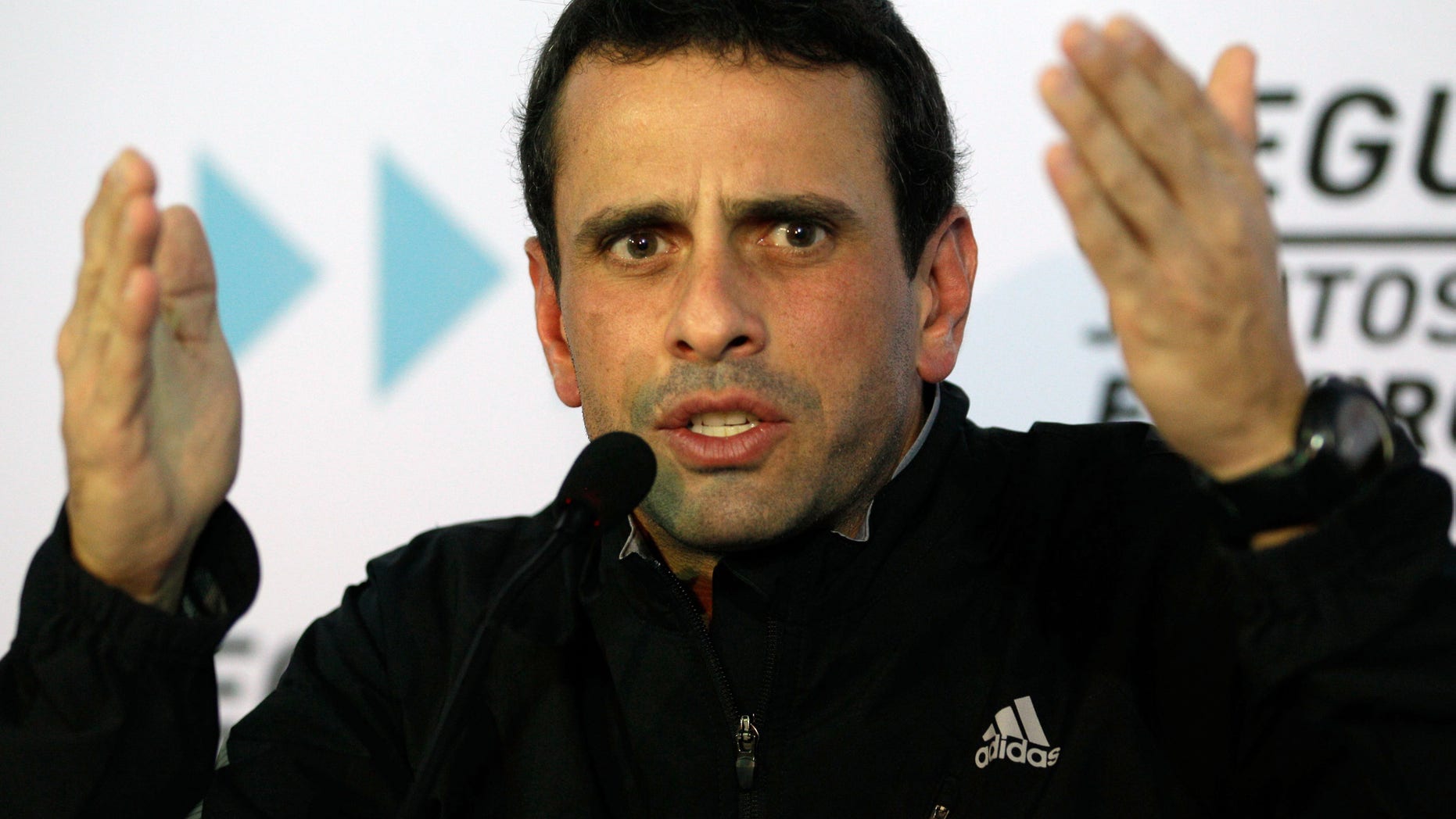 CARACAS, Venezuela – Venezuela's top opposition leader is asking why President Hugo Chavez hasn't spoken publicly in more than two months while undergoing cancer treatment in Cuba.
Capriles says that if a president can sign documents to approve measures such as a new devaluation that took effect this week, he ought to be able to speak to the country.
Capriles said at a news conference on Thursday that if Chavez doesn't appear publicly, he suspects those in the government "are lying" about the president's ability to speak to them and sign documents.
The opposition leader made the remarks a day after Vice President Nicolas Maduro said that Chavez is now undergoing "extremely complex and tough" treatments in Cuba. The 58-year-old president underwent surgery on Dec. 11 for an undisclosed type of pelvic cancer.