Venezuela Expels Three U.S. Diplomats Accused of Conspiring Against Maduro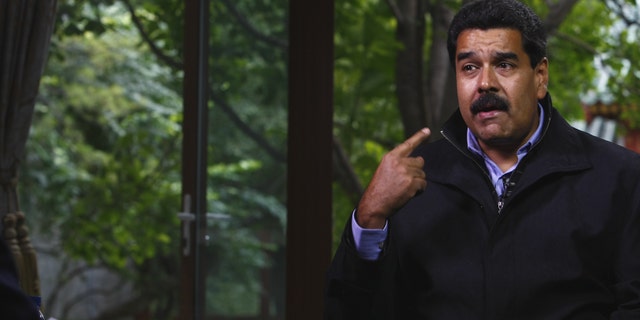 Venezuelan President Nicolas Maduro announced Monday his government is expelling three U.S. diplomats who he said were conspiring with his political opponents.
Maduro made the announcement during a live TV appearance and said they would have 48 hours to leave the country.
The U.S. Embassy says it has not yet been officially informed of the expulsions.
"Out of Venezuela. Yankees go home", said the president on a state television broadcast, adding he was ready to respond to any White House reaction to the measure.
"I don't care what actions are taken by the Obama administration, we will not allow an imperial government to come with their money and find a way to stop basic business, take all the electricity to shut down Venezuela," he added.
Just last week, President Maduro blamed an alleged plot against him and his government by Americans for his cancellation of a visit to New York to speak at the U.N. General Assembly.
Maduro, the hand-picked successor of the late Hugo Chávez, said he would not reveal details of the plot so as not to compromise his information source. He did name two former U.S. officials whom he frequently cites as being behind alleged attempts to destroy his government: Roger Noriega and Otto Reich.
Maduro has repeatedly accused the United States of conspiring to overthrow his government, although without substantiating the claims.
The last time Venezuela expelled U.S. diplomats was on March 5, when it ejected two military attaches claiming they were trying to destabilize the country. That move came several hours before Maduro announced that longtime President Chavez had died of cancer.
Based on reporting by The Associated Press.
Follow us on twitter.com/foxnewslatino
Like us at facebook.com/foxnewslatino